Franco-Mauritanian Abderrahmane Sissako Timbuktu has clinched best film and best director at the Lumière Awards, France's version of the Golden Globes.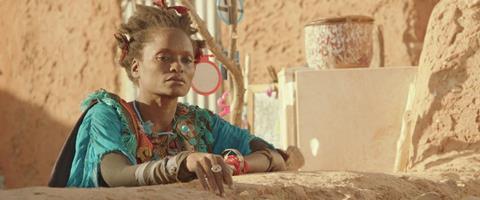 The Oscar-nominated film, about the impact of Islamic fundamentalism on a rural community in Mali, has taken on new resonance in France following a series of terrorist attacks by extremists in Paris last month.
The other contenders for best film comprised Bertrand Bonello's Yves Saint Laurent biopic Saint Laurent, Benoît Jacquot's 3 Hearts, Eric Lartigau's La Famille Bélier, Céline Sciamma's Girlhood (Bande de Fille) and Lucas Belvaux's Not My Type (Pas Mon Genre).
Belgian Luc and Jean-Pierre Dardenne's Two Days, One Night - for which lead actress Marion Cotillard is nominated for an a best actress academy award - won the best prize for best foreign, Francophone film.
Best script went to Philippe de Chauveron and Guy Laurent for hit multiracialism comedy Serial (Bad) Weddings (Qu'est-ce qu'on a fait au bon Dieu).
Karin Viard and Solveig Anspach shared best actress for their performances in La Famille Bélier and Lulu in the Nude (Lulu, femme nue) respectively.
Gaspard Ulliel won best actor for his interpretation of the late Yves Saint Laurent in Bertrand Bonello's Saint Laurent. Pierre Niney had also been up for the award for his performance as the iconic fashion designed in Jalil Lespert's rival picture Yves Saint Laurent.
Best femaie discovery went to Louane Emera in La Famille Bélier and Kevin Azaïs won best male discovery for his performance in Thomas Cailley 's Love at First Fight (Les Combattants).
Cailley's Love at First Fight also won the Hieke Hurst Prize for best first film. Céline Sciamma was awarded a special prize of the Lumière academy for Girlhood.
Remy Chevrin won best cinematography for his work on Jean-Jacques Zilbermann's Auschwitz survivors drama To Life (A la Vie). The award is sponsored by French technicians body the CST.