The rise of digital platforms and growth in animation and documentary reflected in rule changes.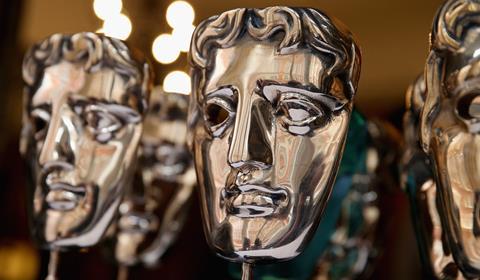 BAFTA has unveiled key dates for its next film awards, which will be in a new venue for the first time in a decade, and has made a series of adjustments to its rule book.
Dates for the EE British Academy Film Awards 2017 are:
Oct 21 Entry deadline for Stage One submissions
Dec 14 Round One voting opens
Dec 15 Films released in the UK after 1 January 2017 must be screened to BAFTA voters by this date to qualify
Jan 3 Round One voting closes (6pm GMT)
Jan 10 Nominations Announcement; Round Two voting opens
Feb 8 Round Two voting closes (6pm GMT)
Feb 10 All entered films to open on general release to the public by this date
Feb 12 EE British Academy Film Awards
Digital debuts
Ahead of the submissions, BAFTA has altered several of its rules to move with the times.
The rise of digital platforms such as Netflix, Amazon and iTunes - on which independent films more regularly debut - has led to one such adjustment.
Previously, BAFTA required a film to have had a theatrical release on 10 screens for a least a week, with a lower threshold for documentaries and foreign-language titles. But BAFTA will now be open to considering entries that have had other release platforms.
"What that means is, on a case-by-case basis, the film committee will have the ability to make an exception and put things through that haven't met that theatrical threshold," BAFTA head of film Jim Bradshaw told Screen.
"The committee is still clear that the primary medium for film is cinema and we want to support that and retain a very strong bias to that in our rules, but we have to accept the reality that distribution models are changing," he added.
Animation, documentary
The rule changes will also reflect the increasing number of animation and documentary releases.
This will see the number of animation nomination slots potentially increase from three to five and the number of documentary nominations locked at five.
BAFTA head of awards Emma Baehr told Screen: "What we've found is that that sometimes people don't enter more animated films because there are only three nominations.
"We want to make sure that as many films are entered so we're giving the film committee the option to increase the number of nominations in this category to a maximum of five."
On the documentary front, Baehr added: "There's been a rule where it's three if there's not enough and five if there's a sufficient amount. But what we're finding year-on-year is with documentaries there's always a healthy number so we will automatically have five nominations in that category."
Craft
Tweaks have also been made to the rules around craft awards. Previously, a movie put forward for best film was automatically entered into the craft categories for which it was eligible. But this will now be optional.
"That's something I feel has been a long time coming in terms of having more of a common sense approach," said Bradshaw. "Sometimes you have things going through in categories that nobody was really going to be looking at that film from that perspective.
"There are films where the costume or make-up is less prominent or the visual effects are not really applicable. So what we're doing is giving people the flexibility to think about what the key aspects of the film are and where they want to concentrate in the entry."
Producers
BAFTA has also formalised its ties with the Producers Guild of America, and will accept all producers the organisation recognises on a particular film.
For those not submitted to the PGA, BAFTA's previous rule of a maximum of three producers will apply.
Shorts
In addition, BAFTA is looking to boost the distribution of nominated shorts, building on the theatrical run of these films in recent years. This will include their availability on digital platforms.
"This year, after the nominations are announced, we want to put out a theatrical and distribution package of the British Short Film and British Short Animation nominations, giving an opportunity to the filmmakers for their work to be made available to more households and on different platforms for a longer amount of time," said Baehr.
"The rule change is that it's going to be compulsory for entrants to confirm that all necessary rights are cleared for theatrical and digital up front. We're going to work with entrants at that stage to make sure it's workable."
Live ceremony
The BAFTA execs said the host (Stephen Fry presented for the 11th time last year) and performances will be announced in the coming months, and also said a new venue will be revealed - marking the end of 10 years at the Royal Opera House.
However, as in previous years, the show will not be broadcast live, despite the fact that social media now means there are no surprises come the BBC broadcast and a five-year ratings low earlier this year.
"At the moment, the BBC thinks 9pm is the right slot for a two-hour show so we don't have any options of overruns as the news is immediately after us," explained Baehr.
"It also allows us to be a very streamlined show. The BBC have said to us they're happy and we still bring in over 4 million viewers, which is very healthy for that slot at that time of evening."
Baehr added that the full ceremony is made available on the BBC's iPlayer service and BAFTA will continue to increase its activity around the awards on social media.
As for taking it live in the future, Baehr added: "We consider it every year and it feels like we will do it at some point. But now doesn't seem the right time."
Diversity
At the start of this year, BAFTA sent out a diversity survey to membership seeking a more detailed insight into its make-up, which coincided with the #Oscarssowhite furore that was raging in the US (although BAFTA stated there wasn't any connection between the two).
Acknowledging this work, Baehr said "We have looked into our membership and diversity will always remain an important part of what we do.
"We're currently doing a research piece to further that and there is a view to publish it later this year."