Migrant crisis documentary 'Fire At Sea' leads grid for fifth successive day.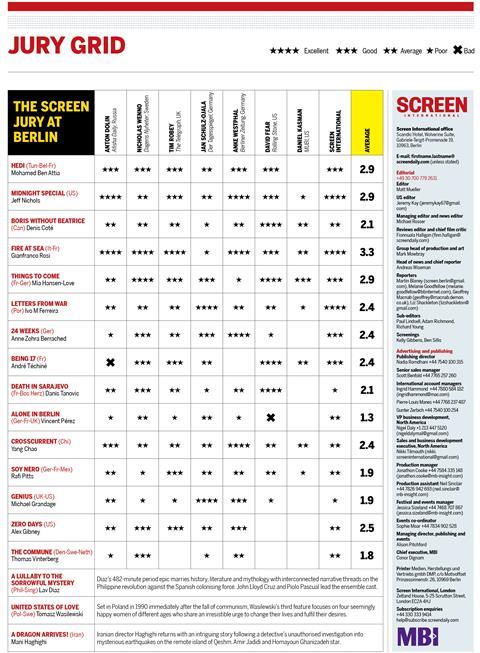 Alex Gibney's latest documentary Zero Days, about cyber warfare, was the highest new entry on Screen's 2016 Berlin Jury Grid, scoring a 2.5 rating, with two results yet to be submitted.
Thomas Vinterberg's Danish drama The Commune performed less well, clocking up a 1.8 rating (with three results yet to be submitted), including two one-star scores.
Still on top, for the fifth successive day, is Gianfranco Rosi's Lampedusa-set documentary Fire At Sea, with its 3.3 rating looking increasingly hard to beat.
Today's (Feb 18) solitary challenger is Lav Diaz's A Lullaby To The Sorrowful Mystery, which has a running time of 485 minutes.