EXCLUSIVE: Bort joins film rights online marketplace from Expression Entertainment.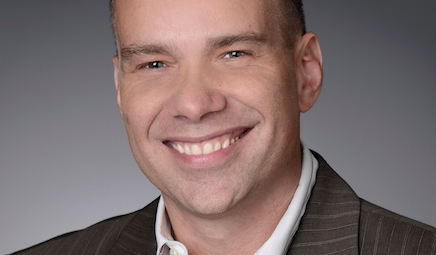 Film rights online marketplace Digital Film Cloud Network (DFCN) has appointed Daniel Bort evp of customer marketplace development.
Bort arrives from Expression Entertainment where as president he was responsible for commercial operations, film acquisitions and sales.
He will lead all customer acquisition, service, licensing and delivery of the approximately 14,000 titles on DFCN, which launched in late 2014. Bort will maintain a close relationship with Expression and will keep them as a client on the platform.
Commercially launched in late 2014, the DFCN Movie Rights Marketplace has rapidly grown to be the largest collection of movie rights in the world. Daniel will lead all activities related to customer acquisition, service, and success, and will be responsible for driving the licensing and secure delivery of the 14,000+ available movie titles currently trading in the marketplace.
"With over 25 years of experience in the entertainment industry including roles as president of Continental Media, vp of sales at Cinema Management Group and North America executive at Filmax, Daniel brings a wealth of film licensing experience, not to mention industry knowledge and buyers to DFCN and its customers", said Ray Bell DFCN founder and CEO.
"We are thrilled to bring Daniel on board. He has a proven track record in growing licensing businesses, and is extremely well regarded within the industry."
Bort added: "Last year, in an interview with Jeremy Kay, I mentioned: the market is changing rapidly, and I don't believe we will be doing business in ten years the same way we are doing it now.
"Almost a year from that quote, I believe this change may happen sooner. I see DFCN spearheading this evolution and becoming a leader in the movie rights' licensing and management business.