EXCLUSIVE: Korean sales agent has taken international rights to Joe Stephenson's directorial debut.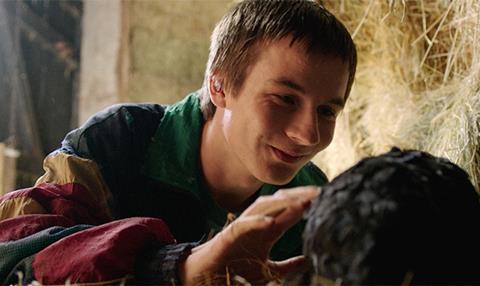 Seoul-based sales agent Mirovision has picked up international rights outside of the UK to Joe Stephenson's Chicken.
Starring Scott Chambers, Morgan Watkins and Yasmin Paige, the feature debut premiered at last year's Edinburgh International Film Festival. It also screened at the Busan International Film Festival where Mirovision founder Jason Chae met the filmmakers.
Based on Freddie Machin's stage play of the same name, the film revolves around an optimistic teenager with learning difficulties, his abusive older brother and the older girl he falls in love with. The play was adapted for the screen by Chris New.
"The film is a fresh, impressive debut and we're very pleased to have come on board for world sales," said Chae. "We hope to start picking up more English-language titles. Our aim is to work with new talents and help them in the early stages of their careers so that we can develop future projects together naturally."
Stephenson is currently in pre-production on a biopic of Noel Coward, which is set to star Ian McKellen and Vanessa Redgrave.
Mirovision's Berlin slate also includes Korean drama Canola, directed by Chang (The Target), and romantic comedy My New Sassy Girl, a Korean-Chinese co-production starring Cha Tae-hyun and Victoria.