EXCLUSIVE: Artcam has taken Raf Reyntjens' film for the Czech Republic and Slovak Republic.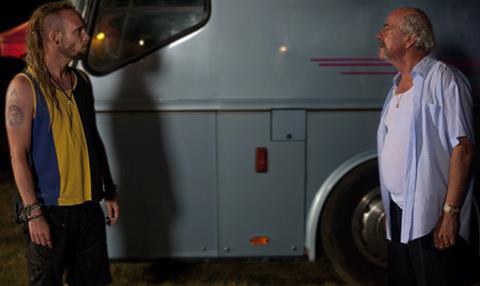 On the eve of the EFM, M-Appeal has sold its new feature Paradise Trips by Raf Reyntjens to Czech Republic and Slovak Republic (Artcam).
The film marks Reyntjens' debut as a feature director and is screening in the market today (Feb 11). Produced by Ivy Vanhaecke (Belgium's "producer on the move" in Cannes last year), Paradise is the story of a holiday bus driver who has spent his entire life shuttling old age pensioners to the sunny south.
Stuck in retirement, bored with his wife and with life in general, he decides to go one final trip. This time his passengers are not pensioners, but partygoers on their way to a festival in Croatia.
Here in Berlin, M-Appeal has also announced its acquisition of Jonathan by debut director Piotr J. Lewandowski. The film screens in the Berlinale's Panorama and has a market screening this weekend.
Jonathan is about a young farmer whose duties weigh heavily upon him. Besides working the farm, he diligently cares for his father who is seriously ill, leaving little room for love. When his father's boyhood friend suddenly shows up, long repressed and suppressed family secrets come to the surface and broaden Jonathan's view of the world.