EXCLUSIVE: Korean sales outfit is selling the China box office hit and Dejan Zecevic's The Rift at EFM.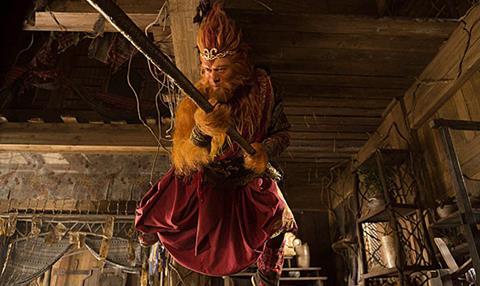 Korean sales company More In Group is handling international sales on Soi Cheang's The Monkey King 2, which grossed $60m on its opening three days in China.
Produced by Hong Kong's Filmko Entertainment and Chinese partners, the 3D fantasy epic stars Aaron Kwok and Gong Li. Filmko has already sold the film to around 15 territories. It opened in China on February 8, the first day of the Chinese New Year holidays.
More In Group is also selling Dejan Zecevic's sci-fi thriller The Rift, which it co-produced with Serbia's Viktoria Film and Slovenia's BBO Star.
The English-language thriller stars US actor Ken Foree (Dawn Of The Dead) and Slovenian actress Katarina Cas (The Wolf Of Wall Street). It tells the story of an astronaut who mysteriously disappears following a space shuttle crash in Eastern Serbia.
The film is in the final stages of post-production – Dutch singer Maya Lavelle and K-pop band Royal Pirates have been brought on board for the soundtrack.