Dutch director of Elle and RoboCop will serve as jury president at the 67th Berlinale.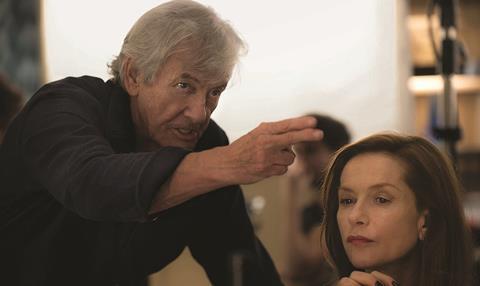 The Dutch director and screenwriter Paul Verhoeven will serve as jury president of the 67th Berlin International Film Festival.
"With Paul Verhoeven as jury president, we have a filmmaker who has worked in a variety of genres in Europe and Hollywood. His creative, multifaceted boldness and his willingness to experiment are reflected in the spectrum of his works," said Dieter Kosslick, director of the Berlinale.
After his feature film debut Business is Business in 1971, about two prostitutes who dream of a conventional middle-class life, Verhoeven directed the erotic thriller Turkish Delight in 1973, a big hit in the Netherlands that also garnered a nomination for Best Foreign Language Film at the 1974 Academy Awards.
Following his international breakthrough Soldier of Orange (1977) - which was nominated for a Golden Globe - and The Fourth Man (1983), Paul Verhoeven moved to Hollywood. There he made hit films including RoboCop (1987) and Total Recall (1990) and Basic Instinct (1992).
After nearly 20 years in Hollywood, Paul Verhoeven returned to the Netherlands in 2006 to film Black Book (2006), based on the story of a Dutch resistance fighter during World War II.
Starting in 2007, he moved his attention to writing. He returned to the cinema in 2016, making a comeback with the French-German production Elle in whichIsabelle Huppert plays a woman whose forays through the depths of sado-masochism help her transcend childhood trauma.
The film is nominated for the European Film Awards in three categories, as well as in two categories for the US Critics' Choice Awards.