EXCLUSIVE: Pieter-Jan De Pue's Sundance winner to receive market premiere at EFM.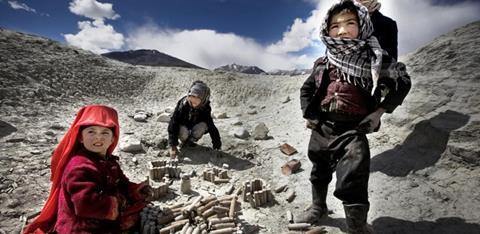 Films Boutique has sold UK rights to Studiocanal for Belgian director Pieter-Jan De Pue's Sundance winner The Land Of The Enlightened, which centres on a gang of Afghan kids who dig out old Soviet mines and sell the explosives to children working in a mine. .
The co-production between Savage Films, Submarine, Gebrüder Beetz Filmproduktion, Eyeworks and Fastnet Films premiered at last month's Sundance Film Festival where it won the Special Jury Award for Best Cinematography, and then travelled to Rotterdam's Tiger competition for its European premiere, with the film's market premiere at the Berlinale's EFM.
Films Boutique's CEO Jean-Christophe Simon revealed that interest in the film has come from such territories as France, Italy, Japan, Mexico and the Middle East. ¨We expect to close deals for all major countries during the EFM,¨ Simon said.
The creative documentary will be released in Benelux by Periscope and had already been acquired by Against Gravity for Poland. North American rights are handled by UTA.