EXCLUSIVE: A Really Happy Film Company is being launched by N&J Enterprises and CMC Magnetics.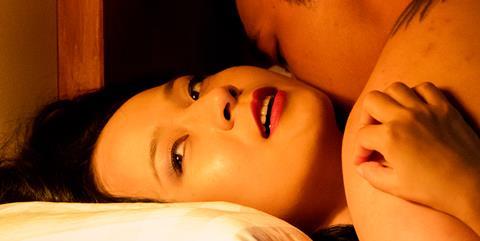 Nansun Shi and Jeffrey Chan's N&J Enterprises is teaming with Taiwan's CMC Magnetics to launch a distribution company in Taiwan.
The new outfit, A Really Happy Film Company, will release Eric Khoo's In The Room [pictured] in Taiwan on March 18. The erotic drama is a co-production between A Really Good Film Company, which is 100% owned by N&J Enterprises, and Singapore's Zhao Wei Films.
N&J Enterprises also owns 60% of international sales company Distribution Workshop, with Bona Film Group holding the other 40%.
"This Taiwan joint venture is part of an expansion and re-positioning strategy we have beyond the existing international sales business of Distribution Workshop," Chan told Screen.
"We hope there will be more international co-production and co-investment projects coming out of A Really Good Film Company for distribution through A Really Happy Film Company."
The Taiwanese outfit will also release Dante Lam's Operation Mekong, starring Eddie Peng and Zhang Hanyu, which is currently in production. Distribution Workshop is handling international sales.
CMC is a leading independent distributor in Taiwan and a major shareholder in Taiwan's Vieshow cinema chain.
In The Room, which premiered at Toronto last year, weaves six vignettes about sexual encounters in the same Singapore hotel room stretching from the 1940s to the present day. Despite its risqué subject matter, the film has cleared censorship in Singapore and will be released in the city state by Encore Films on February 25.