EXCLUSIVE: UK deal for animation sold by Kaleidoscope.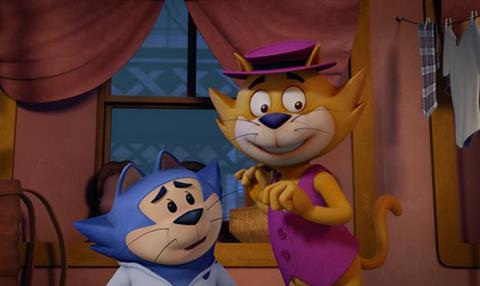 Kaleidoscope Film Distribution (KFD) has struck a deal with Warner Bros. Pictures for all UK rights to completed animation Top Cat Begins.
The film traces the origins of the classic Hanna-Barbera characters, revealing how the group of alley cats got together. Voice talent includes Jason Harris (Rio 2) and Chris Edgerly (Happy Feet).
The deal was brokered by Anthony Buckner at KFD for a summer 2016 release.
KFD recently concluded deals on the film for Australia & New Zealand (Transmission Films), Middle East (Shooting Stars), Turkey (Sinema TV), Ex-Yugoslavia (2i Film) and Portugal (Cinemundo).
"The UK is a key territory for Top Cat Begins and we are extremely excited to be working with a company with the pedigree of Warner Bros," said Buckner.
Director is Andres Couturier, producers are Fernando de Fuentes and Jose C. Garcia de Letona.
Top Cat: The Movie took $4.5m at the UK box office in 2011.