BFI colleagues have paid tribute to Chris Collins, the BFI Film Fund Senior Development and Production Executive who lost his battle to cancer on Saturday, Nov 1.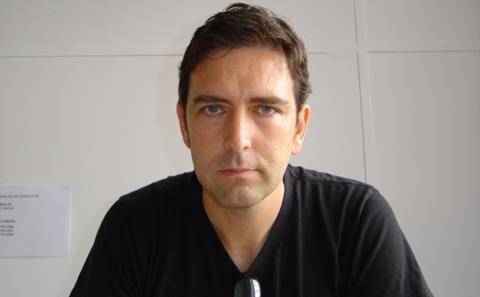 In a letter to industry colleagues today, BFI Film Fund head Ben Roberts wrote: "We are all going to miss his loyalty, honesty and integrity, his warm dry wit, and his complete devotion to independent film and the film industry he loved.
"He was a champion for new filmmakers and a brilliant creative mind. I think we will all feel his loss quite profoundly.
"All our hearts and thoughts are with Chris's wife Emma, his daughters Matilda and Jessie, and all his family."
At the BFI Film Fund Collins had strategic responsibility for shorts and low budget film, taking a leading role in the creation of the BFI NET.WORK, as well as projects which pushed the envelope of traditional filmmaking, including Amma Asante's Belle and Jonathan Glazer's Under The Skin amongst many others.
Collins joined the BFI Film Fund from the UK Film Council where he worked first for the Development Fund, where he managed the Feature Film Development Programme, and latterly in the Film Fund.
Before joining the UK Film Council, he worked as an independent producer and his credits include Brick Lane, Tomorrow La Scala!, Last Resort and My Summer of Love.
He was an associate producer for BBC Films where he worked on a series of short films for BBC2, including films by Andrea Arnold and Vito Rocco, and also worked as a development/production executive with the former public production funding body, BFI Production, guiding films such as Love is the Devil and Beautiful People to realisation.
Screen invites our readers to write their own tributes to Collins in the comments section of this article, or to send to our editorial team for publication later this week.