Australia's gross box office revenue dropped by 2.28% in 2014 compared to 2013, about the same as the fall from 2012 to 2013.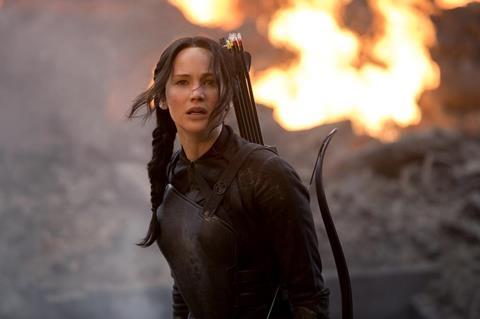 The Motion Picture Distributors Association of Australia (MPDAA) provided the percentage figures this week and also the 2014 annual gross revenue of US$869.73 million (A$1,074,565,480). This is the lowest revenue from ticket sales since 2008 – 2010 was the best year yet for distributors and exhibitors using this measure, netting $913.74 million (A$1.13 billion).
With an average ticket price of $11.04 (A$13.68) – according to the MPDAA – the number of admissions equates to 78.55 million, lower than every other year since 1998. Applying some more mathematics reveals that given the country has 23.7 million people, the cinema visitation rate is 3.3 per year per capita. But various sources show that compared to other countries, Australia is still a healthy market.
"Up against the comparable USA and United Kingdom market results, the Australian market has performed well and shows great resilience," said MPDAA chair (and Australia's Sony Pictures head) Stephen Basil-Jones in a statement. He went on to hammer home the point that movies continue to be good value and a popular out-of-home social occasion.
The two most popular films among the 505 released in 2014 were both handled by Australian distributor Roadshow: The Hunger Games: Mockingjay Part 1 and The Lego Movie. Third place getter was Transformers: Age Of Extinction from Paramount.
Roadshow had three films among the top ten hits – the other was The Wolf Of Wall Street – as did Fox with Gone Girl, How To Train Your Dragon 2 and X-Men: Days Of Future Past.
This top ten list contains only American films (see below) and attracted a total of $213.25m (A$264.40m) in ticket sales, about $28,000 (A$35,000) less than the 2013 top ten and about $52,000 (A$64,000) less than the 2012 top ten.
The MPDAA classifies The Lego Movie, which was principally made at Sydney-based animation studio Animal Logic, as a US film but Saving My Banks, which originated in Australia and grossed $8.2m (A$10.2m), and Walking With Dinosaurs 3D, which also has a strong connection to Animal Logic and grossed $5.23m (A$6.47m), as US/UK/Australian.
Putting these movies aside, Australian films grossed about $21m (A$26m) or 2.42% of the annual total, the lowest share since 2004. (The highest since then was 5% in 2009.)
Although it released on Boxing Day and played for only seven days in 2014, Russell Crowe's directorial debut The Water Diviner was the most popular local film of the year, grossing $4.62m (A$5.70m). Up to last night after a four-week run, it has clocked up $11m (A$13.55m) and is still going strong.
The Railway Man was the next biggest contributor to the 2014 box office, adding $4.48m (A$5.54m) of its total $5.59m (A$7.29m) gross (it released in 2013), and Wolf Creek 2 was the third most popular film of the year with $3.83m (A$4.73m). No other films exceeded US$2m although Tracks nearly scraped in. (No big-budget US-financed blockbusters classified as Australian and of the type regularly made by Australians Baz Luhrmann, George Miller and Alex Proyas were released in 2014.)
About 55 Australian films opened in cinemas in 2014 but a great many of them were only on a couple of screens so it could be construed as a quite misleading figure.
The industry has been considerably buoyed in the last week by an extremely good opening week by Robert Connolly's family film Paper Planes, distributed by Roadshow. Up to last night it had grossed $2.82m (A$3.48m) from 253 screens and had a screen average of $10,613 (A$13,107). It is second in the chart after Taken 3 and snapping at its heels is Into The Woods, although both of those films are in their second week.
Australia makes few family and children's films.
TOP TEN FILMS OF 2014
Title
Distributor
Box office
(US$m, A$)
1. The Hunger Games: Mockingjay Part 1
Roadshow
26.44 (32,779,853)
2. The Lego Movie
Roadshow
24.06 (29,834,461)
3. Transformers: Age Of Extinction
Paramount
21.74 (26,958,295)
4. Gone Girl
Fox
21.67 (26,863,290)
5. How To Train Your Dragon 2
Fox
21.60 (26,777,232)
6. Guardians Of The Galaxy
Walt Disney
21.57 (26,739,884)
7. Frozen
Walt Disney
20.71 (25,674,174)
8. The Wolf Of Wall Street
Roadshow
18.82 (23,331,454)
9. 22 Jump Street
Sony Pictures
18.38 (22,798,114)
10. X-Men: Days Of Future Past
Fox
18.25 (22,639,778)
Note: The Hunger Games: Mockingjay Part 1 is still earning money in cinemas and the total gross for Frozen (with the addition of 2013 earnings) was US$28.41m (A$35,158,486) and for The Hobbit: The Desolation of Smaug was US$31.01m (A$38,440,170).