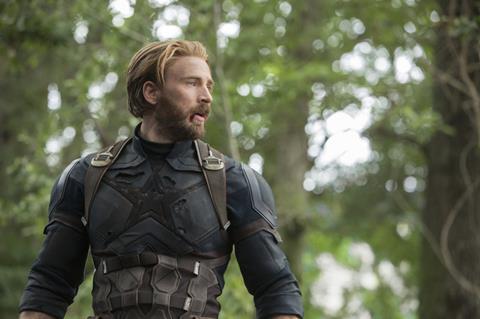 Marvel Studios' Avengers: Infinity War on Monday (June 11) became the fourth release in history to cross $2bn worldwide after Avatar, Titanic and Star Wars: The Force Awakens.
The tentpole reached the milestone on its 48th of release through Disney channels and ranks as the third highest international release on $1.346bn via Walt Disney Studios Motion Pictures International.
In North America Avengers: Infinity War has amassed $656.1m through Buena Vista and holds the record for the highest opening weekend on $257.7m. It ranked as the number one release for three consecutive weekends and remains in the top five.
China is the clear lead international market on $369.7m, followed by the UK on $95.1m, South Korea on $92.8m, Brazil $65.9m, Mexico $59.9m, Australia $46.3m, France $45.3m, India $43.6m, Germany $43.4m, Russia $34.4m, and Japan $33.6m.
Avatar remains the lead release of all time on $2.79bn worldwide and $2.027bn internationally. Titanic amassed $2.188bn and $1.528bn internationally, while Star Wars: The Force Awakens generated $2.068bn and $1.131bn internationally.