Bollywood film clocks biggest overseas-grossing weekend for a Salman Khan film.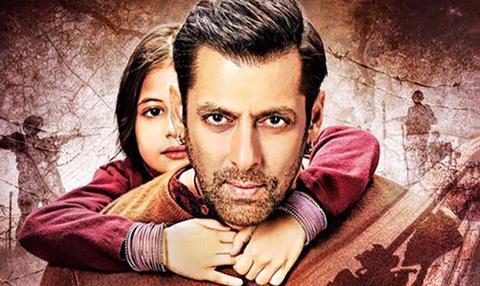 Comedy-drama Bajrangi Bhaijaan, starring Bollywood superstar Salman Khan, brought in an estimated $16.1m (Rs 102.6 crore) in India and $8m (Rs 51 crore) overseas on its opening weeked, according to distributor Eros.
The film has become the highest-grossing film for Khan overseas and also broke records for the highest-grossing overseas film during Eid. It is also the fastest Hindi film to gross RS 100 crore ($15.7m).
Despite its release on the final day of Ramadan, a Friday, the film earned $4.3m (Rs 27.25) on July 17 in India, then took $5.8m (Rs 36.60 crore) on Saturday, and broke the record for the highest single-day collection on Sunday, earning $6.1m (Rs 38.75 crore) in its third day in theaters.
The film also boasts the highest grossing Monday figures in India, bringing in $4.3m (Rs. 27.05 crore) on Monday.
Produced and distributed world-wide by Eros International, Bajrangi Bhaijaan is the story of a mute Pakistani girl who is hopelessly lost in India, until a devoted man vows to reunite her with her family and return her to her home country.
Marketing and distribution president of Eros International, Pranab Kapadia stated: "While we were anticipating a very good opening in the overseas markets, Bajrangi Bhaijaan has surpassed those expectations and created history with the film being Salman's highest-ever weekend."
The film was number nine in the Top Ten Box Office charts in the US and number five in the UK. It hit the one million mark after playing for one day in the US, with a weekend total of $2.6m.
The film was shown on 4,200 screens in India, and more than 700 screens internationally.
In May, iconic actor Khan was convicted in a 13-year-old hit-and-run case but was subsequently granted bail.