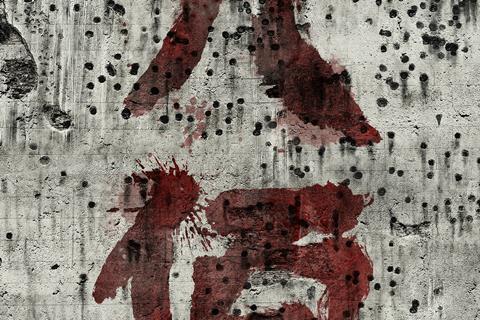 Huayi Brothers' war epic The Eight Hundred grossed $69m on its second weekend (August 28-30), according to figures from Artisan Gateway, for a cumulative box office of $276.8m after 10 days.
Underscoring the rate of box office recovery in China, where cinemas were shuttered for six months until July 20 due to the Covid-19 coronavirus, The Eight Hundred's second weekend was down just 13% from its opening weekend haul of $79.6m. Chinese cinemas are continuing to operate at 50% capacity to comply with social distancing requirements.
Filmed entirely with IMAX digital cameras, the film continued to do well on IMAX screens, grossing $3.5m from 633 screens, pushing the IMAX cume to $15.6m or 6% of the film's overall gross.
However, it wasn't the only film doing big numbers in China last week – Yao Tingting's romantic drama Love You Forever grossed $9.9m over the three-day weekend for a cumulative total of $60.5m in just six days. The film, which came in second at the weekend box office, opened on August 25 to coincide with the Qixi festival, also known as Chinese Valentine's Day.
Produced by Edko Films, Love You Forever stars Li Yitong, whose credits include popular TV series The Legend Of The Condor Heroes, and Lee Hong-Chi (Thanatos, Drunk).
Warner Bros' rerelease of Christopher Nolan's Inception came in third over its opening weekend with $2.9m, followed by Disney's Onward, which took $2m for a cumulative gross of $5.9m after 12 days.
Sony's Little Women, also released on August 25 to coincide with Chinese Valentine's Day, grossed $1.9m over the three-day weekend, for a cumulative gross of $4.7m.
Nolan's Tenet opens in China this weekend (September 4) along with Japanese crime drama Masquerade Hotel, directed by Masayuki Suzuki and starring Takuya Kimura and Masami Nagasawa. Disney's live action Mulan is understood to have cleared censorship but is still not dated.