Fox's superhero adaptation starring Ryan Reynolds has got off to a record-breaking start in its first eight markets as it prepares to open in North America.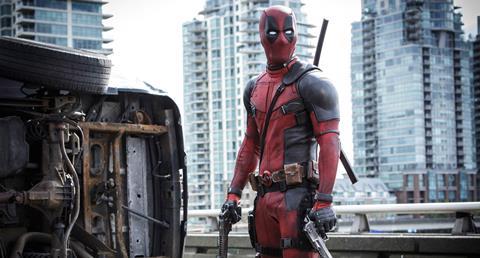 The film scored $3.4m in the UK on Wednesday (including Tuesday night previews) for a record Fox opening day for a 15-rated film, and took $2.1m in Australia on Thursday for a record February launch in that market.
France delivered $1.8m from Wednesday (including Tuesday night previews), and Taiwan $1.4m on Wednesday and an additional $1.7m from Monday and Tuesday previews for Fox's biggest ever opening day.
Hong Kong generated $650,000 on opening day Tuesday for another record opening day for the distributor, while $357,000 in the Philippines set a new industry opening day mark for an R-rated release.
Deadpool arrived in Belgium on Wednesday on $270,000 for a record superhero film opening day, and took $205,000 from a Thursday opening in Singapore in a new opening record for an M18-rated film.
The $12m-plus running total is for the markets through Wednesday.