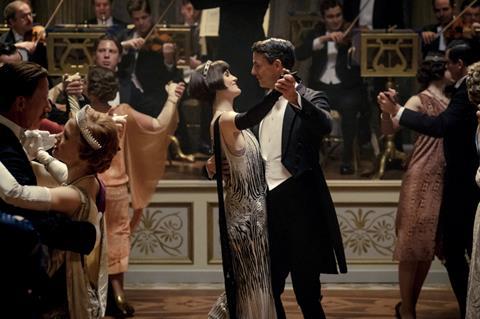 OCTOBER 20 UPDATE: Downton Abbey added $3.1m in its fifth session in North America to consolidate its position as Focus Features' highest ever release.
The period drama climbed to $88.6m after a 36.4% slip, and dropped two slots to number seven on $3.1m. Maggie Smith, Hugh Bonneville, Michelle Dockery and Imelda Staunton star in the feature version based on the hit TV show.
Focus Features' previous record-holder was Brokeback Mountain on $83m established in April 2006.
Disney's Maleficent: Mistress Of Evil starring Angelina Jolie, Elle Fanning and Michelle Pfeiffer dethroned Joker to open top on an estimated $36.9m in 3,790 theatres, a poor result considering that the May 2014 original opened on $69.4m unadjusted for inflation.
Joker fell to second place for the first time, earning $29.3m through Warner Bros for $247.3m. Sony's adventure sequel Zombieland 2: Double Tap with Woody Harrelson, Jesse Eisenberg, Emma Stone and Abigail Breslin arrived in third place on $26.8m in 3,468 sites.
Hustlers crossed $100m in its sixth weekend of release through STX after $2m propelled the drama starring Constance Wu and Jennifer Lopez to $101.8m. It dropped three slots to number nine. Judy is closing on $20m through Roadside Attractions after a $2.1m haul in the fourth session boosted the awards season contender starring Renée Zellweger to $19.1m in eighth place.
In its second weekend, Bong Joon ho's Palme d'or winner Parasite expanded from three venues to 33 and climbed 223.1% and four slots to number 11, earning $1.2m for $1.8m. Neon releases the South Korean Oscar submission.
Two awards season prospects opened well in limited release. A24 opened The Lighthouse from Robert Eggers starring Willem Dafoe and Robert Pattinson at number 15 on $427,797 for a $53,475 average in eight venues.
Fox Searchlight launched Jojo Rabbit from Taika Waititi at number 17 on $349,555 for a $69,911 average in five. Roman Griffin Davis, Scarlett Johansson, Sam Rockwell, Thomasin McKenzie, and Rebel Wilson star.