Powered by Deadpool, The Revenant and Kung Fu Panda 3, the studio has reached the milestone in its second fastest time.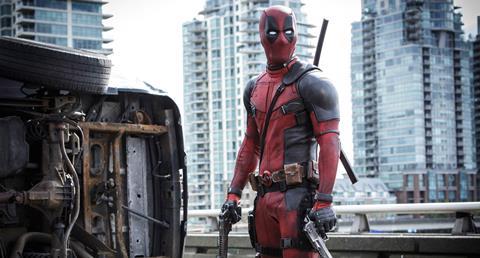 Only 2010, when Avatar was sweeping all before it, did Fox International cross $1bn in less time, reaching the target on January 30.
The accomplishment marks the seventh time in the last eight years that Fox has been the first in Hollywood to reach the international target.
This is also the 13th consecutive year the studio has crossed $1bn at the international box office and the 16th time overall in its history.
So far this year the power players behind the studio's success have been Deadpool on $380m and counting, The Revenant on $264.1m, and Dreamworks Animation's Kung Fu Panda 3 on $219.5m, which does not include $146m from China via Oriental DreamWorks.
The tally includes residual grosses from The Martian, which opened in 2015 and stands at $400.5m.