With the top two distributors of 2015 Disney and Universal yet to report final calendar year results, two others each came in at more than $2bn.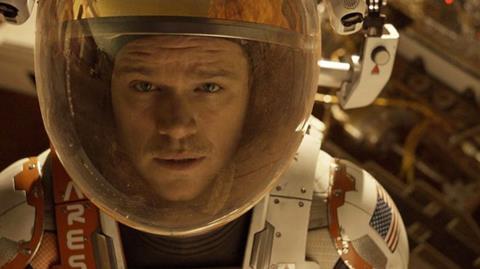 Fox International registered its third biggest year on $2.73bn behind $2.93bn in 2010 and $3.73bn in 2014.
Nine releases grossed more than $100m: The Martian finished on $370.4m with Japan to come on February 5, followed by Kingsman: The Secret Service on $279.2m, The Maze Runner 2 on $232m and Night At The Museum: Secret Of The Tomb on $186.5m from the 2015 portion of its run.
DreamWorks Animation's Home recorded $182.3m from Fox markets, while Taken 3 amassed $142.1m from Fox markets, Spy $126m, Fantastic Four $111.3m and DreamWorks Animation's Penguins Of Madagascar $108.7m from the 2015 portion of its box office career.
Meanwhile Warner Bros Pictures International reported $2.11bn and seven $100m-plus releases.
This was the eighth time the distributor has crossed the $2bn milestone and the sixth consecutive year to do so, while 2015 marked the 18th time it crossed $1bn.

San Andreas was the top release on $310m, followed by The Hobbit: The Battle Of The Five Armies on $257m in 2015, Mad Max: Fury Road on $223m and American Sniper on $197m.
Jupiter Ascending finished on $137m, The Intern $118m, Focus $105m, Pan $92m, Honig Im Kopf $68m and The Man From U.N.C.L.E. $64m.