Europacorp's Valerian and The Lake drove increase in investments.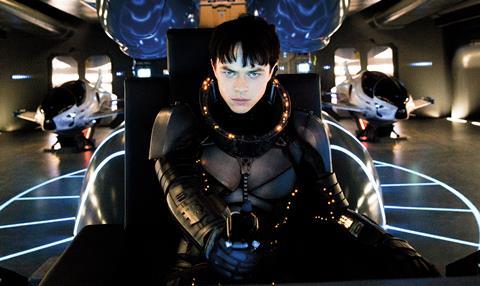 Investment in cinema production in France rose 13.4% to €1.38b in 2016, according to the annual production report of the country's National Cinema Centre (CNC).
The number of majority French productions fell by 5.6% to 211 productions, against 234 in 2015. There were 62 minority French co-productions to give a grand total of 283 titles overall.
There were 124 co-productions in total with 40 different territories, in which France invested €541.56m.
Investment in French majority productions rose by 18.1% to €1.208b with EuropaCorp's upcoming films Valerian And The City Of A Thousand Planets and The Lake, with budgets of €197.47m ($m) and €66.19m respectively, the key drivers in this trend.
In another key trend for 2016, investment by the broadcasters fell by 16.6% to €315m, and to 165 films, 26 less than 2015.
The CNC's annual study is based on data provided by French majority and minority productions when they apply for approval for state selective and automatic funding and covers nearly all films produced in France apart from a a few micro-budget titles.