Universal Pictures International opens the fifth instalment in its 14-year-old spy franchise in 46 territories day-and-date with North America this weekend.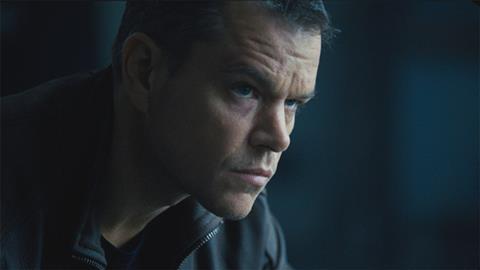 The heavy-hitters are likely to be the UK, Australia, Brazil, South Korea and Spain, although studio executives anticipate strong results across the board including Hong Kong, Scandinavia and the Middle East.
Jason Bourne will continue to roll out in the rest of the world through October and has some keeping up to do. Since launching in 2002, the franchise has generated more than $1bn worldwide.
Walt Disney Studios Motion Pictures International's Finding Dory has amassed $334.7m and is expected to make waves in its UK debut this weekend.
The Jungle Book stands at $578.2m and Alice Through The Looking Glass $208m. The BFG has grossed $21.3m through Disney markets and debuts in Brazil.
Star Trek Beyond stands at an early $40.4m through Paramount Pictures International. Teenage Mutant Ninja Turtles: Out Of The Shadows has grossed $154.3m
Ice Age: Collision Course has reached $184.1m and debuts via Fox International in Hong Kong and several other markets.
Mike And Dave Need Wedding Dates on $9.3m arrives in Brazil, among others, while Absolutely Fabulous stands at $20.8m from the UK. Independence Day: Resurgence has amassed $262.8m and Happy Dorm debuts in Taiwan.
The Legend Of Tarzan stood at $146.3m via Warner Bros Pictures International through Sunday. The adventure opens in Germany and Japan.
Sony Pictures Releasing International's Ghostbusters reboot has grossed $45m and The Shallows stands at $12.9m.