Fox International's children's fantasy has raced to an early $45.7m and executives will look to build on early promise in a second weekend that brings 20 new debuts.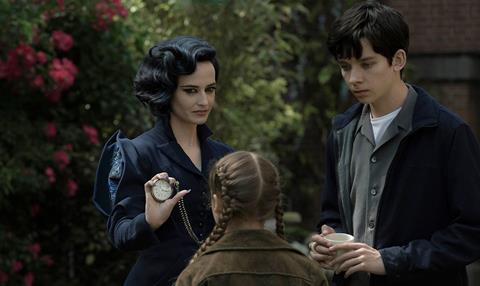 Miss Peregrine's Home For Peculiar Children lands in France, Germany, Russia, Argentina and South Africa, among others.
UK comedy hit Absolutely Fabulous: The Movie has grossed $32.2m and Ice Age: Collision Course $342.1m. Cezanne Et Moi opens in Germany.
Universal Pictures International launches Emily Blunt thriller The Girl On The Train day-and-date with North America in eight territories in southeast Asia and Latin American led by Taiwan, Malaysia, Singapore and Chile.
Bridget Jones's Baby had reached $99.3m as of last weekend, while Kubo And The Two Strings on approximately $15m hits Mexico and six other territories.
The Secret Life Of Pets opens in Italy and stood at $469.9m by Sunday, while J A Bayona's A Monster Calls debuts in the director's native Spain.
Jason Bourne infiltrates Japan and ranks as the biggest international instalment in the franchise on more than $237.4m. The Purge: Election Year on more than $37.8m opens in Brazil.
Sony Pictures Releasing International executives said the Columbia Pictures-MGM western remake The Magnificent Seven has reached $51m, while Don't Breathe stands at $45.7m.
Sausage Party has grossed $27.5m and The Duelist $3.3m.
Deepwater Horizon arrives in Australia and Italy this weekend via Lionsgate International licensees and the action film stands at $12.5m.
Pete's Dragon on $54.3m debuts via Walt Disney Studios Motion Pictures International in Belgium, Netherlands, Turkey, Peru and Colombia.
Pixar's Finding Dory has grossed $507.7m, while The BFG stands at $50.3m.
Paramount Pictures International's Ben Hur stands at $60.5m and Star Trek Beyond $179.3m
Warner Bros Pictures International top brass reported that Storks has generated $45.6m and Sully $50m.