Warner Bros triggers a wide release of San Andreas day-and-date with North America in 60 markets this weekend including eight majors.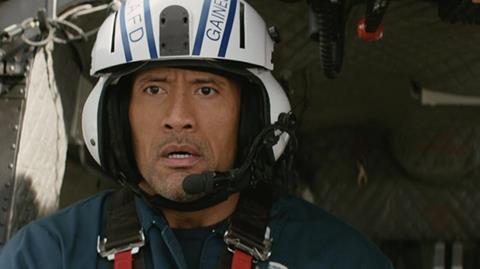 The disaster film starring Dwayne 'The Rock' Johnson is set to arrive on approximately 13,000 screens between now and Sunday and launches today in the UK and Mexico on Friday.
It opened in Australia, Germany, Russia, Italy and Brazil on Thursday and debuted in France on Wednesday. San Andreas arrives next week in China and South Korea.
Meanwhile Mad Max: Fury Road has amassed $142.1m, Hot Pursuit $4.5m and Run All Night $43.8m.
Avengers: Age Of Ultron has generated $874.3m via Walt Disney Studios Motion Pictures International, while Tomorrowland sits on an early $42.7m and has barely dipped a toe in the major markets, despite some reports to the contrary.
The George Clooney adventure opens this weekend in China, Australia, South Korea and Spain, among others.
Cinderella stands at $330.4m.
Fox International opens Poltergeist in Germany and Switzerland and the horror reboot stands at $12.1m from the early stages of release. Double Trouble arrives in Russia and The Book Of Life in Italy.
Sony Pictures Releasing International opens Shinjuku Swan in Japan.