Warner Bros Pictures International's comic book adaptation added an estimated $15.3m on Tuesday.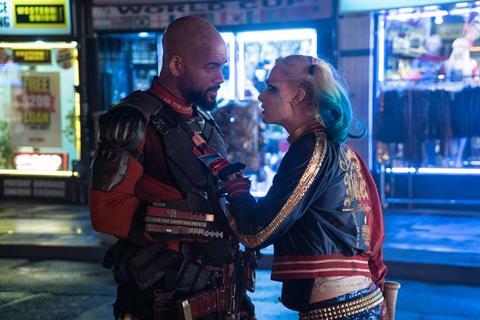 Suicide Squad's latest haul – in addition to Monday's $15.7m feat – raised the international running total to $165m.
The numbers mean that combined with $161.1m from North America, the film has reached $326.1m worldwide within the first week.
The UK leads the way on $19.7m, followed by $14.9m in Brazil, where Suicide Squad has overtaken the lifetime total of Marvel Studios' Guardians Of The Galaxy after six days.
Russia and Mexico have delivered $14.2m and $13.2m, respectively, while Australia has generated $12.3m.
South Korea has produced $12.1m, which has passed Guardians' lifetime total after seven days.
France stands at $9.5m and Spain $4.3m.