Disney's family spectacular is poised to usurp Batman v Superman this weekend as it ventures into around 20 key markets.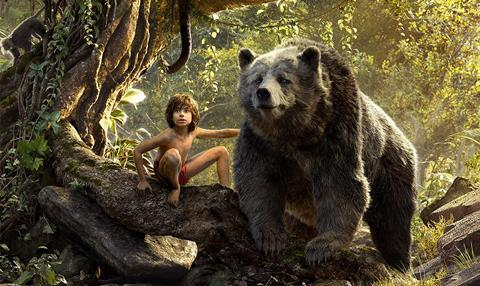 The Jungle Book has reached $49.4m from initial forays last weekend and debuts in the UK, China, France, Germany, Italy, Mexico, Spain, and Brazil.
The family film also arrives day-and-date with North America in the Netherlands, Scandinavia, Taiwan, and Thailand.
Zootopia stands at $563.3m and The Good Dinosaur $207.9m.
DC Entertainment's Batman v Superman: Dawn Of Justice meanwhile has climbed to $500m through Warner Bros Pictures International and $801.2m worldwide.
The Huntsman: Winter's War has grossed an early $26m via Universal Pictures International and debuts this weekend in seven territories including Russia and South Korea, while The Boss on $1.4m touches down in Australia and New Zealand.

Hail, Caesar! stands at $31.4m and Gold Circle and Playtone's My Big Fat Greek Wedding 2 $25.2m.
London Has Fallen has surged past the $100m mark via Nu Image licensees to reach $114.9m and stands at $175.7m worldwide.
Fox International's Deadpool stands at $400.8m and $760m worldwide, while Dreamworks Animation's Kung Fu Panda 3 stands at $344.9m. The Revenant has generated $335.9m and more than $515m worldwide.
Argentinian heist thriller No Crook, No Crime (Cien Anos De Perdon) arrives this weekend in Chile.
Latest figures put Paramount Pictures International's 10 Cloverfield Lane on $27.6m, 13 Hours on $15.4m, The Big Short on $62.7m, Daddy's Home on $90m, and Zoolander 2 on $27.1m.