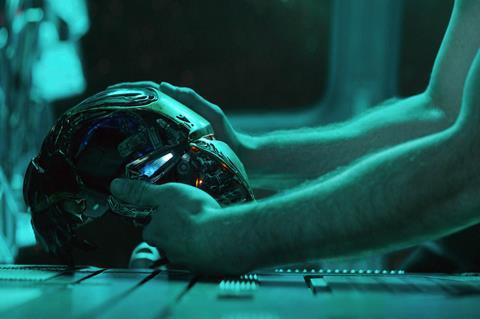 US box office and admissions in the first half of 2019 dropped 9.46% and 8.38% against year-ago levels and respectively, the National Association of Theatre Owners (NATO) said on Thursday (18).
Box office in the first half of this year reached $5,617,041,085 against the $6,204,162,814 recorded in the first half of 2018. Admissions reached 613,214,092 compared to 669,273,227 from a year ago.
NATO said the average ticket price in the second quarter in the US was $9.26, marking a 1.27% year-on-year drop against $9.38 in 2018.
Box Office in the second quarter 2019 amounted to $3,220,835,547, down 3.77% against the $3,346,846,947 figure from 2018, which remains the highest quarterly box office on record.
Second quarter 2019 admissions reached 347,822,413, down 2.52% on the year-ago figure of 356,806,711.
Average ticket price for the first half of 2019 was $9.16, down 1.18% on the first half of 2018 when the average was $9.27. The average ticket price reflects all tickets sold: large cities, small towns, children, senior citizens, matinees, full adult admissions, 3D and large format.
By the end of the first quarter of 2019, box office trailed the year-ago period by 16.19% and admissions trailed the comparable figure by 14.8%.
According to ComScore's PostTrak service, the 25-34 demographic was the only one to claim a larger share of all box office in the second quarter compared to a year ago, accounting for 23.4% in 2019 compared to 22.2% in the second quarter of 2018.
Looking at age demographic share of top 10 films in the second quarter of this year, the 25-34 group stood out again, claiming 22% against 20.6% a year ago.
By ethnicity, Caucasians accounted for the lion's share of the top five films so far this year: 44.3% of the $841.9m box office by Avengers: Endgame; 46.4% of the $306.6m by Aladdin; 49.3% of the $238.7m by Toy Story 4; 48.6% of the $161.4m by John Wick: Chapter 3 – Parabellum; and 46.7% of the $142.6m by Pokemon Detective Pikachu.
The Hispanic demographic accounted for 23.9%, 21.8%, 24.8%, 22.5%, and 21.3% of the five aforementioned films; African Americans 16.5%, 13.3%, 12.7%, 15.6%, and 11.7%; and Asians 10.5%, 11.6%, 9.3%, 9.7%, and 15.4% (for Pokemon Detective Pikachu.)
By gender, men dominated Avengers: Endgame on 58%, John Wick: Chapter 3 – Parabellum on 60.5%, and Pokemon Detective Pikachu on 56%. Women dominated Aladdin on 55%, and Toy Story 4 on 51.3%.