Fantasy epic to open in China two days before North America.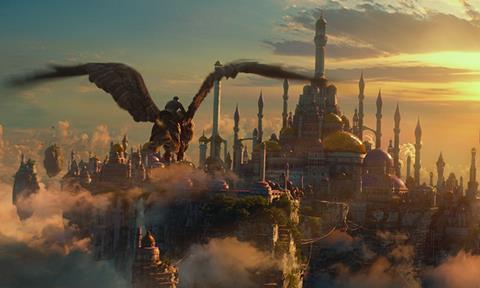 Warcraft, the fantasy video game adaptation from Legendary Entertainment and Universal Pictures, has recorded advanced ticket sales of 129m RMB ($19.64m) in China ahead of its release on June 8 – two days before its North America roll-out.
It means Warcraft has the third-highest midnight pre-sales total of all time behind Furious 7 and Avengers: Age Of Ultron. Pre-sales of midnight screenings will pass Age Of Ultron today.
IMAX pre-sales for the weekend are at $6m, making it IMAX's biggest ever pre-sales and topping Captain America: Civil War's $3.7m from the day before opening.
Warcraft, directed by Duncan Jones (Moon, Source Code), has sold out all of the 285 IMAX midnight screenings and at 5.5m RMB ($840,000), the midnight show gross has already surpassed the previous best-ever midnight show gross for Furious 7's 5.4m RMB ($820,000).
China is one of the biggest markets for World Of Warcraft, the online video game upon which the film is based. The Chinese are estimated to make up around half of its five million players.
US studio Legendary is majority owned by Chinese conglomerate Dalian Wanda, which acquired a controlling stake in January.
The fantasy epic has taken $70m to date since opening in 28 territories, opening in the top slot in several of those markets including the UK.