Korean filmmaker Lee Chang-dong discusses Competition title Burning, on-screen nudity and the Cannes-Netflix debate.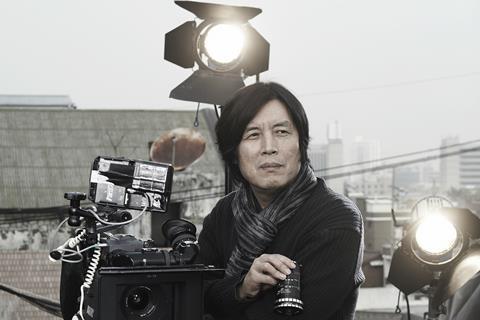 When Japanese broadcaster NHK asked Korean auteur Lee Chang-dong to choose and adapt into a film a short story by Haruki Murakami, Lee, whose credits include Cannes award winners Poetry (2009) and Secret Sunshine (2007), saw in 1992's mysterious Barn Burning something he could expand on with co-writer Oh Jung-mi. Burning stars Steven Yeun, whose credits include The Walking Dead and Okja, as a rich man with a secret hobby. Yoo Ah-in plays a part-time deliveryman and aspiring novelist, while newcomer Jun Jong-seo takes the role of the woman between them. The film was produced by Pinehouse Film, NHK and Now Film Co. Finecut are handling international sales.
What was your focus when you were adapting the short story?
Barn Burning is ambiguous. The film is more specific and contains the reality of the era in Korea these days. But it's still ambiguous since 'mystery' itself is also an important theme in the film. There are a lot of mysteries overlapping in it. Something gets burned in a fire, but was it really burned? And more mysteries are layered on that, which I think is what gives it cinematic tension and could be interesting to audiences who encounter this puzzle
Tell us about the casting.
[My co-writer] Oh Jung-mi recommended Steven Yeun. He was in The Walking Dead and is Korean-American but there's an interesting sort of veil around his character and the way he looks, which suits [the character of] Ben. He isn't adept at speaking Korean in everyday circumstances but when he's acting, he captures the perfect nuances and is very good at emotional expression. He's a very intelligent actor in the sense that he understands the film and his character in-depth, and communicates well with the director.
How about Yoo Ah-in?
Everyone knows he is the most excellent actor of his age group. He has great sensibilities and the character of Jong-su has what you could call a repressed rage or a sense of helplessness that young people living in Korea in 2017 and 2018 seem to feel universally. It was hard to find anyone else who could inhabit the character of Jong-su as himself.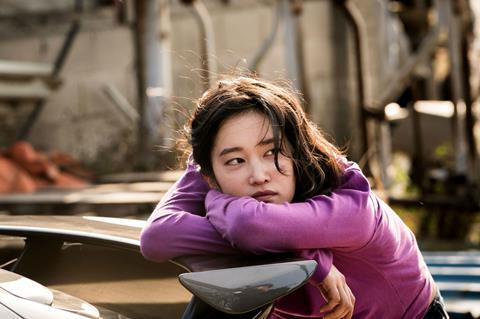 And Jun Jong-seo?
We were auditioning newcomers and the difficulty was that the film requires nudity. It's not lascivious nudity, but it is especially burdensome for Korean actresses. So we had to look carefully for someone who was brave enough. But the nudity was only one thing. The character of Hae-mi herself holds a mystery and has emotions that are very difficult to act out. Not just anyone could play this role and Jun Jong-seo was born to do it. We were lucky to meet her.
What was the most difficult thing on the shoot?
We devoted all our energy to each scene, but there was one main scene that takes place outside at sunset and after [in Paju, near the DMZ]. In reality, it had to be done within 10 minutes but of course, that's not how filmmaking works. In the midst of the tension that needed to be maintained and the dusk that needed to be matched, North Korean propaganda broadcasts would be coming through on loudspeakers and so it took us about a week.
What kind of significance has Cannes had in your career? How important is it for Korean filmmakers on the international stage?
I actually really dislike the red carpet. It's the realisation of what I physically and emotionally hate the most — wearing a tuxedo, smiling and waving at camera flashes — but you have to do it. Because Cannes is the best and most efficient place to publicise your film, get it reviewed and heard about. It's the most expensive and hardest place to go so you can't decline.
What is your opinion of Korean films these days?
Commercially and in appearance, they are full of energy. But I doubt whether there is a young sensibility or fighting spirit that wants to go after challenges, looking for new things, and going down roads others don't — trying to get at the essence of the medium of cinema. When you keep getting films that become commercial successes, it's hard to feel the need to keep taking on challenges.
What do you think about the Netflix vs Cannes debate?
We are at a stage of transformation in our era in how the medium of film is distributed to audiences. For now, Cannes has sided with the theatres and it's not just about the theatre owners' federation, but what is needed now in the industry.