The 20th Busan International Film Festival (BIFF) has announced its line-up of 304 films from 75 countries with 121 world and international premieres.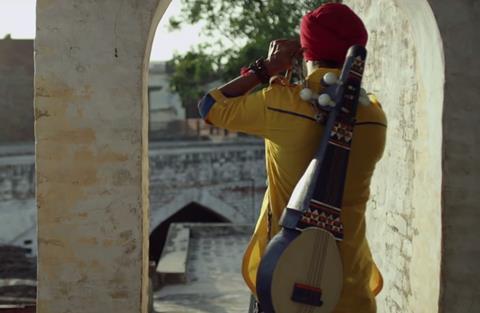 The fest in South Korea will open Oct 1 with the world premiere of Indian film Zubaan, the feature directorial debut of independent film producer Mozez Singh (White Noise, Peddlers).
Produced by Guneet Monga (The Lunchbox), Zubaan is about a young man's search for values and self.
BIFF will close Oct 10 with the world premiere of Chinese film Mountain Cry, directed by Larry Yang, based on Ge Shui-ping's award-winning novel.
Gala Presentations will include Hou Hsiao-hsien's The Assassin, Jia Zhangke's Mountains May Depart, Luca Guadagnino's A Bigger Splash and the world premiere of previously announced Busan-Youku collaboration project Color Of Asia - Masters, directed by Im Sang-soo, Naomi Kawase, Wang Xiaoshuai and Apichatpong Weerasethakul.
Other Asian masters set to attend include Eric Khoo with Singaporean 50th anniversary omnibus 7 Letters, Bahman Ghobadi with the world premiere of A Flag Without A Country, Johnnie To with Office, and Lav Diaz with a work-in-progress at the Asian Film Market.
In Korean Cinema Today, the Vision section's line-up is all world premieres including Asian Cinema Fund recipients Alone, directed by Park Hong-min (A Fish); Another Way, directed by Cho Chang-ho (The Peter Pan Formula); and Park Sukyoung's Steel Flower.
The Korean Panorama section will showcase films including Hong Sangsoo's Locarno Golden Leopard winner Right Now, Wrong Then and current box office hits Assassination and Veteran, directed by Choi Dong-hoon and Ryoo Seung-wan respectively.
All eight New Currents competition films from ten countries will be world premieres.
Full New Currents Line-up
Black Horse Memories (Iran-Turkey) Shahram Alidi
Communication & Lies (Korea) Lee Seung-won
Go Home (France-Swiss-Belgium-Lebanon) Jihane Chouaib
Immortal (Iran) Hadi Mohaghegh
Night And Fog In Zona (Korea) Jung Sung-il
Radio Set (India) Hari Viswanath
Walnut Tree (Kazakhstan) Yerlan Nurmukhambetov
West North West (Japan) Nakamura Takuro
This year's Wide Angle section of shorts, documentaries and animations include nine world premieres and one international premiere in the Documentary Competition, including Kang Seokpil's Korean film Boys Run and Chie Mikami's Japanese film We Shall Overcome.
World Cinema selections include the international premiere of Jerzy Zielinski's Polish film King Of Life and the world premieres of Charles-Olivier Michaud's Canadian film Anna and Pavel Giroud's Cuba-Columbia-France-Panama-Venezuela co-production The Companion.
The Flash Forward section for non-Asian newcomers includes world premieres such as Federico Borgia and Guillermo Madeiro's Clever from Uruguay, Aron Lehman's Highway To Hellas from Germany and Arturo Ruiz Serrano's The Exile from Spain.
Special programmes this year include the previously announced Asian Cinema 100, hidden masterpieces of the 1960s, a French cinema retrospective and Open Cinema featuring hits such as Baahubali: The Beginning andMonster Hunt.
The Asian Film Market, with its previously announced Asian Project Market line-up, will also launch an Entertainment IP Market, a Works-in-Progress showcase and hold forums including one on producing blockbusters in China with leading producers from that market.