Singapore-based short film platform Viddsee has raised $2.3m in its latest funding round with Japan's CyberAgent Ventures (CAV) as lead investor.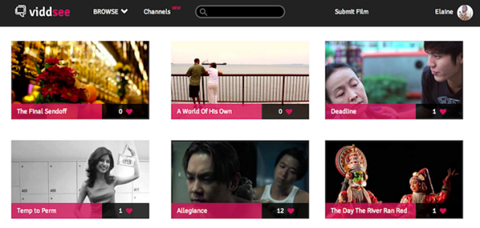 Viddsee streams short films and web series from Asia and the Middle East across its online video platform and iOS and Android mobile app. The service has more than 2 million monthly unique users, mostly based in the Philippines, Taiwan, Indonesia, Malaysia and Singapore.
"We have witnessed a dramatic rise of short film consumption since our founding two years ago. It's not a stretch of the imagination to have a film viewed by half a million people, which is an equivalent of 3,000 full house screenings," said Derek Tan, who founded the platform with fellow entrepreneur Ho Jia Jian.
CAV's Takahiro Suzuki said: "There's no lack of content or creativity from Asia, but the real push in creating relevance with audiences is accessibility in both medium and content.
"We are confident that technology will facilitate the new wave for cinematic content in the online video space, especially in markets like Indonesia where mobile devices are the first touch points to the internet for many."
Viddsee's Korea/Taiwan content manager Chang Chih-wei is attending Asian Film Market to look for content.