ACTOR: When Callum Turner was cast by the 81-year-old John Boorman to play the lead in semi-autobiographical Queen And Country, "John told me this was going to be his last film and it was my first".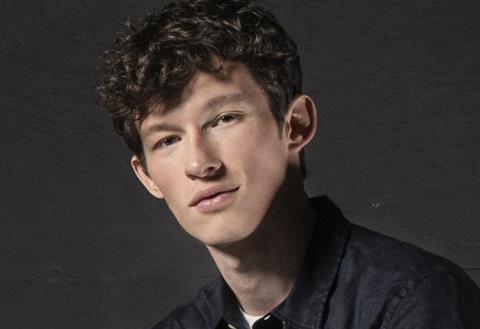 "It felt very special," says the 24-year-old actor from Hammersmith, west London. "I wasn't technically playing him but, in reality, I was.
"He told me a lot about his life that he never told anyone else, things he said not to tell anyone else. To have that trust from him, for him to share things with me on such a level — it's a beautiful thing."
Boorman's follow-up to Hope And Glory shows the central character — played by Turner — completing National Service in a 1950s, ration-restricted Britain.
While he was clearly too young to remember that time, or indeed Hope And Glory, which came out in 1989, Turner's mother did, and the film was one of the things they shared growing up.
"I was a working class kid, grew up on an estate — I learned more through films than I did through life itself," he recalls.
Turner decided to go into acting at the age of 18, taking some courses and working as a model. He fronted Burberry's campaign in 2011 in a series shot by Mario Testino.
Cast in Boorman's film back in 2012 (it struggled to close financing and eventually shot at the end of 2013), Turner worked with acting coaches and played some interesting roles on TV, in series such as Leaving and The Town.
Since the beginning of the year, he has been shooting Eleven Film's eight-part murder mystery Glue, written by Jack Thorne (Skins) and set for transmission on E4 in late 2014. In it, he plays the central role of a Romany gypsy.
"In February I was scared of horses; by March I loved them," he says. "By May I was in Cannes. That's what I love about acting. You never know what will happen next."
Contact Olivia Woodward, Curtis Brown olivia@curtisbrown.co.uk