EXCLUSIVE: The industry veteran heads to Cannes with his new worldwide sales and production venture and a fresh slate of titles to woo buyers.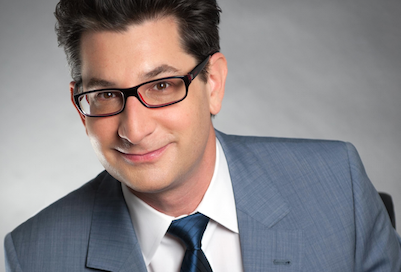 Epstein, a former Screen International Future Leader who most recently served at svp of sales and acquisitions at Arclight Films, will aim at commercially driven films of all genres and budget sizes and will board at any stage of the process, often as executive producer.
The Croisette sales slate is led by Angel Makers in partnership with Arclight Films. Jon Amiel will direct Christina Hendricks and Emily Watson in the rom-com about a group of English women who fall for WWI German POW's.
Alaska-set survival thriller Sugar Mountain stars Jason Momoa, socially conscious drama Little Pink House features Catherine Keener, and SXSW thriller The Waiting stars James Caan.
Beverly Hills-based Film Mode aims to present 10-15 theatrical titles a year and plans to build out the business to London, New York and Melbourne.
"I'm thrilled to launch Film Mode during such exciting and evolving times in our marketplace," said Epstein. "Building a company within the current conditions will position us to be competitive while enabling us to explore new models.

"We are embarking on an era of opportunity within an ever-expanding and evolving marketplace. Film Mode is a company on the cusp of these exciting times that will push the boundaries with new models while focusing on the essence of the creative process."
"Film Mode is the culmination of everything I believe in: being commercially driven, focusing on quality, and doing it with integrity."
Prior to joining Arclight in 2012, Epstein worked at The Little Film Company and First Look Media.