EXCLUSIVE: Japan's Nippon Television (NTV) has added Japanese historical drama Persona Non Grata, which was filmed entirely in Poland, to its Cannes slate.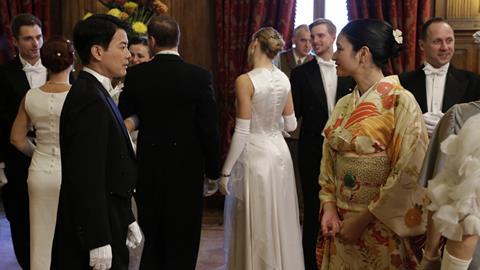 Directed by Cellin Gluck, the film tells the true story of Chiune Sugihara, a Japanese diplomat working in Lithuania during the Second World War, who rescued more than 10,000 Jewish people by issuing them with transit visas through Japan to Curacao.
Gluck previously directed the Japanese version of Sideways. Persona Non Grata is produced by Tokyo-based Cine Bazar and had Poland's Akson Studio on board as line producer. During the shoot, Polish cities doubled for Berlin, Moscow, Tokyo, New York, Bucharest and Lithuania.
Toshiaki Karasawa plays Sugihara and the cast also includes Koyuki (The Last Samurai), Agnieszka Grochowska (Walesa: Man Of Hope) and Borys Szyc (Snow White And Russian Red).
NTV is holding an invitation-only work-in-progress screening of the film in Cannes. Japanese release is scheduled for December 2015.