EXCLUSIVE: President of international sales and distribution Jeffrey Greenstein and his team hit the Croisette with sales rights to a host of hot titles including ensemble drama The Circus and Day Of The Dead.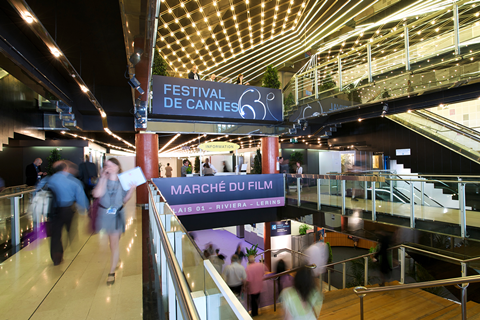 The Circus is scheduled to commence shooting in September with Imogen Poots lined up to star alongside Charlotte Rampling, Pal Sverre Hagen, Ariane Labed and Holliday Grainger.
Terrence Malick will serve as executive producer on the story from St. Tisa and Millimeter Films about a man and his daughter who experience love, magic and loss against the backdrop of a travelling circus. Nu Image holds worldwide rights excluding Scandinavia.
Producers are Thor Halvorssen, Anthony Lucero and Suliko Tsulukidze. Joining Malick on the executive producers roster are Ilene Feldman, Tamara Tatishvili, Nu Image founder Avi Lerner and Millennium Films president Mark Gill. Noshre Chkhaidze is line producer and Dave Matthews is composing original music.
Production is set to commence shortly on Day Of The Dead with Hector Hernandez Vicens in the director's chair.
The post-apocalyptic tale follows a former medical student tormented by a dark figure from her past, who happens to be a half-human, half-zombie hell-bent on destroying her. Nu Image holds worldwide rights excluding the Middle East.
Nu Image will show a promo from The Institute, which James Franco directs and stars in alongside Tim Blake Nelson, Scott Haze, Pamela Anderson, Topher Grace, Josh Duhamel and Eric Roberts.
The dark story centres on a young rich girl with anxiety problems who checks herself into a clinic where the doctors have sinister plans. Worldwide rights are available.
The sales roster includes previously announced drama Escobar to star Javier Bedem as the Colombian drug lord Pablo Escobar and Penelope Cruz as the TV host with whom he fell in love. Fernando Leon de Aranoa is scheduled to direct in October and Nu Image holds worldwide rights.
Gerard Butler will commence shooting this summer on Hunter Killer this summer. Gary Oldman and Common also star in the thriller and director Donovan Marsh is scheduled to start principal photography on July 25.
Action thriller High Value Target is set to start in the first quarter of 2017 with Jason Statham and Tony Jaa in the story of a crack unit dispatched to take back a hijacked ship controlled by a Somali warlord.
Patrick Hughes directs Hitman's Bodyguard with Ryan Reynolds, Samuel L Jackson, Gary Oldman, Salma Hayek and Elodie Yung. Rights are available in Japan, CIS, South Africa, Singapore, Iceland and West Indies.
In post are: The Bleeder starring Live Schreiber, Naomi Watts and Elisabeth Moss; Security with Antonia Banderas and Ben Kingsley; Leatherface starring Stephen Dorff and Lili Taylor; Kevin Pollack's The Late Bloomer with Maria Bello and J.K. Simmons; Salma Hayek and Adrien Brody thriller Septembers Of Shiraz; and hitman drama Khali The Killer.