EXCLUSIVE: Korea's Showbox/Mediaplex has signed a string of pre-sales on Choi Dong-hoon's Assassination, including North American rights, which have gone to Well Go USA.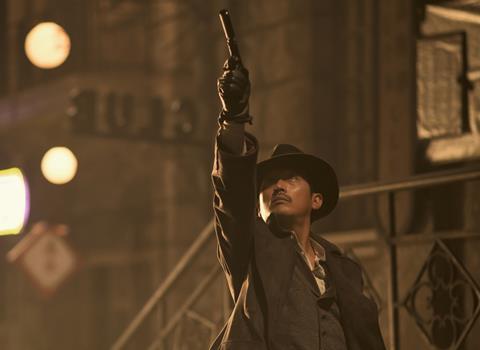 The film, which stars Gianna Jun, Lee Jung-jae and Ha Jung-woo, has also been sold to China (Bona Film Distribution), Hong Kong (Edko Films), Taiwan (Moviecloud) and Singapore/Malaysia (Dream Movies).
It has also gone to Indonesia (PT. Prima Cinema Multimedia), Thailand (Coral Culture Content) and The Philippines (Viva Communications).
Produced by Caper Films, Assassination is an espionage action film set in Shanghai and Seoul during Japanese occupation in 1933.
The story follows an 'assassination clan' ordered to kill a Japanese commander by the interim government of Korea.
The film is scheduled for a wide Korean release in July. Showbox only unveiled a teaser poster and short synopsis at Hong Kong Filmart in March and will screen the first trailer here in Cannes.
Choi Dong-hoon previously directed blockbusters such as The Thieves, Woochi and Tazza: The High Rollers.
Showbox's slate also includes three other titles from leading Korean directors: Kwak Kyung-taek's crime drama The Classified File, starring Kim Yun-seok and Yoo Hae-jin; Lee Joon-ik's new period drama The Throne, starring Song Kang-ho and Yoo Ah-in; and Lee Yoon-ki's melodrama A Man And A Woman, starring Jeon Do-yeon