CEO Brian O'Shea has announced that his team will begin international sales on the Croisette this week on the highly regarded Sundance documentary.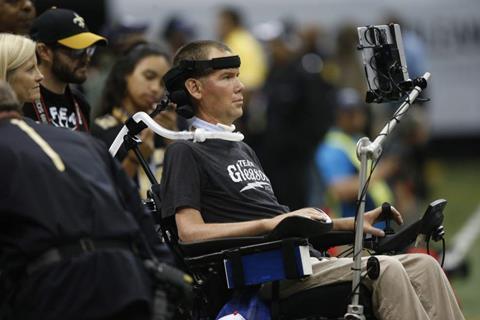 Clay Tweel's film centres on the life of former NFL defensive back and New Orleans hero Steve Gleason, who made a big decision when he was diagnosed with ALS and given a few years to live.
Amazon Studios holds US theatrical, TVOD and SVOD rights to Gleason and will release the documentary theatrically this summer in partnership with Open Road Films.
Seth Gordon, Kimi Culp, Scott Fujita, Tom Lavia, Kevin Lake, Mary Rohlich and Thomas McEachin produce Gleason. Mark Shapiro and Will Staeger are executive producers.
The film was financed by IMG Films, a division of the sports agency, along with a large group of donors and supporters surrounding Team Gleason, including executive producer Paul Varisco and New Orleans Saints Quarterback Drew Brees. Microsoft and Go Pro also supported the project.