EXCLUSIVE: San Francisco-set comedy drama includes Metallica drummer Lars Ulrich.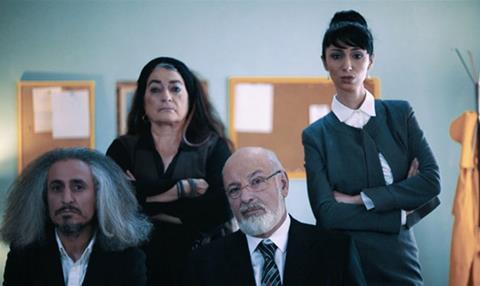 Iranian-British filmmaker Babak Jalali's off-beat comedy Radio Dreams, which took the top prize at this year's International Film Festival Rotterdam (IFFR) this year, has been racking up sales for Paris-based Reel Suspects.
The film has sold to Turkey (Mars Production), Taiwan (Moviecloud), Czech Republic and Slovakia (Artcam), Portugal (Nitrato Filmes), Ukraine (Kinove) and Australia and New Zealand (Darichech Cinema).
Set against the backdrop of the Iranian diaspora in San Francisco, the comedy revolves around an expat community radio station as it prepares for a guest performance by Metallica drummer Lars Ulrich with Afghanistan's first rock band Kabul Dreams.
Aside from Ulrich, the film also features Iranian singer-songwriter Mohsen Namjoo, who is sometimes referred to as the Bob Dylan of Iran, as a long-suffering head of programming at the cash-strapped studio.
The film is due to screeen at Seattle International Film Festival later this month as well as BAMcinemaFest in Brooklyn in June.