EXCLUSIVE: Patrick Ewald and Shaked Berenson have reported a strong early response to the apocalyptic creature horror, closing key territories in the early stages of the market.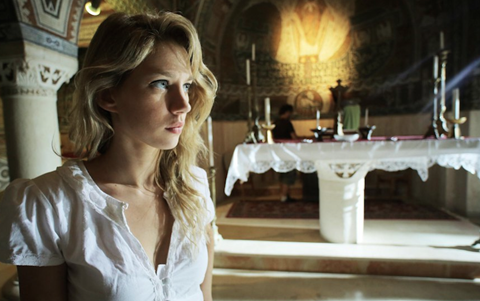 Deals on Jeruzalem have closed in the UK (Metrodome), Germany/Benelux (Splendid), Japan (New Select), France (Pretty Pictures), Venezuela (Cine Unidos) and Philippines (Pioneer).
Negotiations in Russia and Latin America are ongoing on the story of two American tourists in Israel who get caught up in a Biblical nightmare.
Doron Paz and Yoav Paz are in post on Jeruzalem, which Epic invested in and produced. The film stars Jane The Virgin regular Yael Grobglas and Danielle Jadelyn.
The Epic co-heads have secured a world premiere screening at Fantasia in Montreal in July and were tempted to invest in the film following the multi-territory success of an earlier title on the sales slate, Darren Lynn Bousman's religious horror 11-11-11.
Bousman is one of the directors on Epic's horror anthology Tales From Halloween, which is nearing completion.