The full line-up of world premieres In Competition at the 68th Cannes Film Festival with details on each title including sales contacts.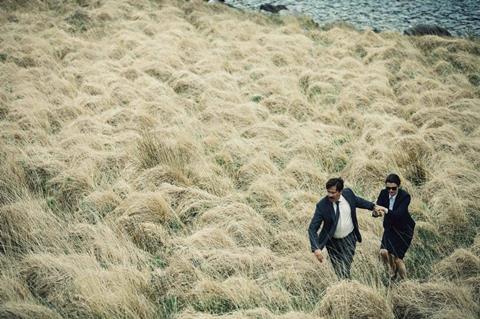 Standing Tall (Fr)
Dir Emmanuelle Bercot
Opening Film
This year's opener is a surprise contrast to the usual glitter-laden choices: a film focusing on "universal social issues", according to Thierry Frémaux, Standing Tall (La Tete Haute) is about the travails of a juvenile delinquent, played by newcomer Rod Paradot. Red-carpet buzz, however, is assured by Catherine Deneuve, Benoit Magimel and Sara Forestier. Director Bercot made her Cannes mark with her prize-winning 1997 short Les Vacances, while feature Clément played in Un Certain Regard in 2001; Bercot also co-wrote Maïwenn's 2011 Jury Prize winner Polisse and stars this year in the director's Mon Roi. Other Bercot efforts are fan-obsession drama Backstage and 2013 Deneuve vehicle On My Way.
Contact Elle Driver adeline@elledriver.eu
The Assassin (Tai-China)
Dir Hou Hsiao-Hsien
Taiwanese master Hou has been a Competition regular since 1993's The Puppetmaster, although The Assassin (Nie Yinniang) is his first feature since Flight Of The Red Balloon, which opened Un Certain Regard in 2007 (he also contributed to portmanteau Chacun Son Cinéma the same year). Hou's comeback marks a surprising move into the wuxia action genre by this specialist in hyper-contemplative realism. Leads Shu Qi and Chang Chen both appeared in Hou's Three Times (2005), while Shu also starred in 2001's Millennium Mambo. Here, she plays an assassin in ninth-century China who is ordered to kill the cousin she loves.
Contact Wild Bunch cbaraton@wildbunch.eu
Carol (US-UK)
Dir Todd Haynes
Arguably the hottest English-language film at the festival (and said to be one of the first films confirmed for this year's Competition), Carol packs a pedigree punch - with Haynes directing his first feature in eight years, source material by Patricia Highsmith (adapted by Phyllis Nagy), and Cate Blanchett and Rooney Mara starring. Set in 1952 New York, it is the story of a store clerk who falls for an older married woman. Elizabeth Karlsen and Stephen Woolley of the UK's Number 9 Films produced the project, Killer Films' Christine Vachon co-produced and backers include Film4. The Weinstein Company has US rights.
Contact HanWay Films info@hanwayfilms.com
Chronic (Mex-US)
Dir Michel Franco
Mexican director Franco established himself as a leading light of the country's next wave of talent on the basis of his first two films, the tough family dramas Daniel & Ana (2009) and After Lucia (2012). The former premiered in Directors' Fortnight and the latter picked up the Un Certain Regard prize, so it was a logical step for Franco to be given a Competition berth with his first English-language film. Starring Tim Roth, Chronic is the story of a nurse to the terminally ill who attempts to reconnect with his own estranged family.
Contact Wild Bunch obarbier@wildbunch.eu
Dheepan (Fr)
Dir Jacques Audiard
Following Rust And Bone in 2012, Grand Prix winner A Prophet in 2009 and his 1996 best screenplay winner A Self-Made Hero, Audiard is back in Palme d'Or contention with this drama about a Tamil freedom fighter (Antonythasan Jesuthasan, one of three non-professional Tamil leads) who, near the end of the Sri Lankan Civil War, flees to Europe with a makeshift family hoping to claim asylum, only to face further violence in the Parisian slums. Pascal Caucheteux of Why Not Productions produced the film, as he has done with Audiard's last four features. StudioCanal has UK rights, Sundance Selects is distributing in the US.
Contact Wild Bunch obarbier@wildbunch.eu
The Lobster (Ire-Gre-Fra-Neth-UK)
Dir Yorgos Lanthimos
After winning Cannes' Un Certain Regard prize in 2009 with his dark drama Dogtooth, Greek film-maker Lanthimos returns with a love story set in the near future where single people are arrested, transferred to The Hotel and obliged to find a matching mate in 45 days. The starry cast includes Colin Farrell, Rachel Weisz, Ben Whishaw and Léa Seydoux, while Lanthimos co-wrote the script with longtime collaborator Efthimis Filippou. Several companies took part in the complex co-production including Ireland's Element Pictures, Film4, BFI and the Dutch Film Fund.
Contact Protagonist Pictures info@protagonistpictures.com
Louder Than Bombs (Nor-Fr-Den)
Dir Joachim Trier
After his lauded debut Reprise (winner of Toronto's Discovery Award) and Oslo, August 31st (which screened in Un Certain Regard in 2011), Norway's Trier moves into Competition for the first time with his hotly anticipated English-language debut. Gabriel Byrne, Jesse Eisenberg and Devin Druid star as the husband and sons of a late war photographer (Isabelle Huppert) who are mounting a retrospective of her work when they discover secrets about her life. The Motlys production was shot in New York, and Trier co-wrote with his usual collaborator Eskil Vogt. Louder Than Bombs is the only Nordic film in Competition this year and the first Norwegian film to compete since 1979.
Contact Memento Films sales@memento-films.com
Macbeth (UK-Aus)
Dir Justin Kurzel
Australian director Kurzel enters the Competition fray after his hard-hitting debut Snowtown played in Critics' Week in 2011, where it received a Special Mention and the Fipresci prize. Michael Fassbender and Marion Cotillard star in See-Saw Films' adaptation of the Shakespeare drama, set in medieval Scotland, about a ruthless general who seeks to usurp the Scottish throne with the help of his scheming wife. StudioCanal has worldwide rights with The Weinstein Company distributing in North America.
Contact StudioCanal info@studiocanal.com
Marguerite And Julien (Fr)
Dir Valérie Donzelli
Donzelli's fifth feature is likely to be a draw for lovers of Gallic cinema, as she has adapted a Jean Gruault script originally written for Francois Truffaut. Based on a medieval tale of sibling amour fou, the film stars Donzelli's partner and regular player Jérémie Elkaim, alongside Anaïs Demoustier, currently in the ascendant following her role in Francois Ozon's The New Girlfriend. Donzelli made her mark acting in films by Anne Fontaine and Sandrine Veysset, and had a Critics' Week hit with her second feature Declaration Of War (2011), a dramatisation of real-life events after the son she had with Elkaim was diagnosed with a brain tumour.
Contact Wild Bunch cbaraton@wildbunch.eu
The Measure Of A Man (Fr)
Dir Stéphane Brizé
Writer-director Brizé made his mark outside France with the downbeat romantic comedy I'm Not Here To Be Loved (2005). He now makes his Competition debut with The Measure Of A Man (La Loi Du Marché), with Christophe Rossignon of Nord-Ouest Films among the producers. The Measure Of A Man is about a 50-year-old facing moral crises when he takes a job as a supermarket security man, and stars Vincent Lindon alongside a cast of non-professional actors. This is Brizé's third collaboration with the actor, following Mademoiselle Chambon (2009) and A Few Hours Of Spring (2012).
Contact MK2 intlsales@mk2.com
Mia Madre (It-Fr)
Dir Nanni Moretti
Released in Italy a month before Cannes (a privilege accorded to few other directors), Italian maverick Moretti's latest film, which stars Margherita Buy alongside the director, is a return to the family drama he explored in 2001 Palme d'Or winner The Son's Room. This time it's a mother's slow decline that sparks the melodrama, leavened by comic touches courtesy of a film within the film featuring a US actor played by John Turturro. Moretti's last film in Competition was 2011 papal dramedy We Have A Pope (Habemus Papam).
Contact Films Distribution info@filmsdistribution.com
Mon Roi (Fr)
Dir Maïwenn
Writer-director-actress Maïwenn first made a splash in France with her César-nominated debut Pardonnez-moi (2006) and followed it with the mock documentary All About Actresses. Her Cannes Competition film Polisse, about child protection cops, won the 2011 Jury Prize; she now returns with Mon Roi, produced by Alain Attal, with a cast including another director in official selection, Emmanuelle Bercot. In this story, spanning several years, Bercot plays a woman looking back over her stormy relationship with the father of her child, played by Vincent Cassel. The cast also includes Louis Garrel and the director's sister Isild Le Besco.
Contact StudioCanal info@studiocanal.com
Mountains May Depart (China)
Dir Jia Zhangke
Chinese film-maker Jia returns with a family saga set over three time periods stretching from China in 1999 to Australia in 2025. Mountains May Depart (Shan He Gu Ren), which stars regular Zhao Tao and Taiwan's Sylvia Chang, marks the first time the Chinese master has shot outside his country or in another language (the Australia-set scenes are in English). Jia was last at Cannes in 2013 with best screenplay winner A Touch Of Sin, and previously in Competition with 24 City (2008) and Unknown Pleasures (2002).
Contact MK2 intlsales@mk2.com
Our Little Sister (Jap)
Dir Hirokazu Kore-eda
Japanese film-maker Kore-eda returns to the Croisette - and to Palme d'Or contention - with Our Little Sister (Umimachi Diary), a live-action adaptation of Akimi Yoshida's graphic novel about three sisters who discover they have a younger half-sister while attending their father's funeral. Kore-eda's previous film, Like Father, Like Son, won the Jury Prize in 2013, while his 2004 drama Nobody Knows took home the best actor prize for Yuya Yagira. His new film stars Haruka Ayase, Masami Nagasawa (who appeared in Kore-eda's I Wish), Suzu Hirose and Kaho, and will open in Japan on June 13.
Contact Gaga Corporation watanabh@gaga.co.jp; Wild Bunch obarbier@wildbunch.eu
The Sea Of Trees (US)
Dir Gus Van Sant
One year after Alex Walton and Ken Kao's Bloom launched with arguably the prestige sales title of Cannes 2014, we will finally get to see what buyers were clamouring about. On paper it is a heady brew: Van Sant, who was the 2003 Palme d'Or winner for Elephant, directs Matthew McConaughey as a widower who experiences a change of heart in Japan's Aokigahara 'suicide forest'. It marks Van Sant's fourth time in Competition (Last Days and Paranoid Park came in between), and he first attended the festival with a Special Screening of To Die For in 1995.
Contact Bloom info@bloom-media.com
Sicario (US)
Dir Denis Villeneuve
Villeneuve has presented films in Cannes in the past but now he arrives on the Croisette with a burgeoning reputation as one of the most thrilling film-makers around and, for the first time, in Competition. His latest story, about an idealistic FBI agent in pursuit of a Mexican cartel boss, features Emily Blunt alongside Cannes regulars Josh Brolin and Benicio del Toro, the latter also providing a voice part on The Little Prince.
Contact Lionsgate International internationalsales@lionsgate.com
Son Of Saul (Hung)
Dir Laszlo Nemes
The first debut to appear in Competition since Markus Schleinzer's Michael and Julia Leigh's Sleeping Beauty in 2011, Nemes' Holocaust drama will be closely watched - not least because the Hungarian film-maker worked as assistant director to Bela Tarr on The Man From London (2007). Identified by Thierry Frémaux as a film likely to stir up much discussion, Son Of Saul is about a Hungarian prisoner assigned to work in one of the crematoria of Auschwitz who, finding a body he believes is his son, sets out to find a rabbi to bury him.
Contact Films Distribution info@filmsdistribution.com
Tale Of Tales (It-Fr-UK)
Dir Matteo Garrone
Italian director Garrone has a $14.5m budget staked on his first English-language feature, Tale Of Tales (Il Racconto Dei Racconti), based on three fairy-tales from a 17th-century collection by Neapolitan author Giambattista Basile. Garrone first appeared in Cannes in 2008 with the freewheeling Mafia fresco Gomorrah, which was awarded the Grand Prix - as was his 2012 follow-up Reality. Described by the director as "a fantasy film with horror elements", the lavish Italy-shot production stars Salma Hayek, Vincent Cassel, Toby Jones and John C Reilly. It will be released in Italy on May 14 and France on July 1.
Contact HanWay Films info@hanwayfilms.com
Valley Of Love (Fr)
Dir Guillaume Nicloux
Since 1994, when his Faut Pas Rire Du Bonheur was in the festival's Cinémas En France sidebar, writer-director Nicloux has built a reputation as a thriller specialist, notably in Le Poulpe (1998) and A Private Affair (2002). Recently, he has branched out: The Nun (2013) was a period adaptation, while last year's The Kidnapping Of Michel Houellebecq was a mock documentary. In Nicloux's latest, Isabelle Huppert and Gérard Depardieu - reunited 34 years after Maurice Pialat's Loulou - play a couple who visit Death Valley following a posthumous summons from their dead son. Les Films du Worso's Sylvie Pialat is among the producers.
Contact Le Pacte c.neel@le-pacte.com
Youth (It-Switz-Fr-UK)
Dir Paolo Sorrentino
One of this year's buzziest Competition titles - and it's a buzz the enigmatic teaser trailer has done nothing to stifle - Italian auteur Sorrentino's English-language follow-up to the Oscar-winning The Great Beauty stars Michael Caine as an ageing conductor on holiday in the Swiss Alps with his daughter (Rachel Weisz); Willem Dafoe, Harvey Keitel, Jane Fonda and Paul Dano also feature. Pathé International has already sold at least 15 territories, with Fox Searchlight picking up the US and StudioCanal taking UK rights. Filmed by regular DoP Luca Bigazzi, this is Sorrentino's sixth Cannes Competition entry in 11 years.
Contact Pathé International sales@patheinternational.com