The full line-up of Directors' Fortnight world premieres at the 70th Cannes Film Festival with details on each title including sales contacts.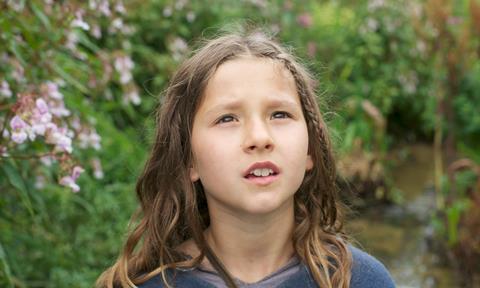 A Ciambra (It-Fr-US-Ger)
Dir: Jonas Carpignano
Italian filmmaker Carpignano turns his 2014 short of the same name, which won Cannes' Discovery Award that year, into his sophomore feature, following 2015 debut Mediterranea, which bowed in Critics' Week. A Ciambra tells the story of a Romani boy in Calabria struggling to keep his family together and repay his brother's debt. The film took part in TorinoFilmLab's Script&Pitch in 2015, and is produced by Stayblack Productions in association with RT Features, Sikelia Productions and Rai Cinema.
Contact Luxbox festivals@luxboxfilms.com
Alive In France (Fr)
Dir: Abel Ferrara
Cult US director Ferrara turns the camera on himself for this celebratory documentary, in which he headlines a series of retrospective screenings and concerts dedicated to his films' music, including Bad Lieutenant, King Of New York, The Addiction and Pasolini. This is Ferrera's first time in Directors' Fortnight, although he has twice played in official selection: in Competition in 1993 with Body Snatchers and in Un Certain Regard in 2001 with 'R Xmas. Alive In France is produced by Nicolas Pasolini of Paris-based Bathysphere.
Contact The Match Factory info@matchfactory.de
Bushwick (US)
Dirs: Cary Murnion, Jonathan Milott
Dave Bautista and Brittany Snow star in the story of a former soldier who helps a young woman when a Texas militia invades their Brooklyn neighbourhood and civil war breaks out in the US. Netflix holds French and South Korean streaming rights, and ELJ Entertainment acquired US rights following the action thriller's world premiere in Sundance.
Contact XYZ Films info@xyzfilms.com
The Dragon Defense (Col)
Dir: Natalia Santa
For her feature debut, Colombian writer/director Santa focuses on three old friends who meet to play chess, gamble and drink coffee in Bogota, until a series of events threaten the status quo. The project has been supported through Ibermedia's 2014 Projects Lab, 2015 Cartagena Encounter, EAVE — Puentes 2015, Tribeca Workshop 2015 and BAM 2015. It is produced by Ivette Liang of Galaxia 311, with distributor-exhibitor CineColombia releasing in Colombia.
Contact M-Appeal World Sales berlinoffice@m-appeal.com
The Florida Project (US)
Dir: Sean Baker
In a change-up from his previous feature, the microbudget, iPhone-shot Tangerine, Baker's latest is filmed on traditional 35mm. The story centres on a six-year-old girl and her carefree, adventure-filled existence with a group of friends, while the adults around them struggle through hard times. Willem Dafoe, Caleb Landry Jones, Brooklynn Prince and Bria Vinaite headline the cast; The Florida Project marks Baker's Cannes debut.
Contact Protagonist Pictures info@protagonistpictures.com
Frost (Fr-Lith-Ukr-Pol)
Dir: Sharunas Bartas
After two of his previous films played in Un Certain Regard — Few Of Us in 1996 and The House in 1997 — Lithuanian filmmaker Bartas returns to Cannes with Frost, about a pair of young Lithuanians who join a humanitarian convoy to Ukraine. The cast includes Vanessa Paradis, Mantas Janciauskas and Lyja Maknaviciute, and the project is a co-production between France's Kino­Elektron and Reborn Production, Lithuania's Studio Kinema, Ukraine's Tato Film and Poland's Donten & Lacroix.
Contact Luxbox festivals@luxboxfilms.com
I Am Not A Witch (UK-Fr-Zam)
Dir: Rungano Nyoni
The debut feature from Welsh-Zambian writer-director Nyoni, who was Bafta-nominated for her 2011 short Mwansa The Great, is a satire set in present-day Africa. The story explores belief in witchcraft through the experiences of nine-year-old Shula (Maggie Mulubwa), who is sent to a witch camp after being accused of having supernatural powers. The film is financed by BFI, Film4, Film Agency Wales, France's CNC, the Berlinale's World Cinema Fund and HBF+Europe. Former Screen Star of Tomorrow Emily Morgan of Thunderbird Releasing (formerly Soda Pictures) is one of the producers, and the company holds UK rights.
Contact Grégoire Melin, Kinology gmelin@kinology.eu
The Intruder (It-Swi-Fr)
Dir: Leonardo Di Costanzo
Five years after his feature debut The Interval won a raft of awards, including seven prizes at Venice, Italian filmmaker Di Costanzo becomes a Cannes debutant with The Intruder, a story about a social worker in present-day Naples who faces a dangerous choice as she takes on the city's criminal mentality. A co-production between Tempesta, Amka Films Productions, Capricci Films and Rai Cinema, The Intruder was supported by Italy's Ministry of Cultural Heritage and Tourism, Eurimages and France's CNC.
Contact The Match Factory info@thematchfactory.de
Jeannette: The Childhood Of Joan Of Arc (Fr, pictured)
Dir: Bruno Dumont
This is Dumont's second time in Directors' Fortnight. His debut, The Life Of Jesus, played in the section in 1997, winning him a Camera d'Or special mention. Since then, the Cannes habitué has been in Competition three times, with 1999's Humanité, 2006's Flanders and last year's Slack Bay (the first two won the Jury Grand Prix), and in Un Certain Regard in 2011 with Hors Satan. For his latest, a musical, Dumont has worked with electro-pop composer Igorrr and choreographer Philippe Decouflé to explore the childhood of iconic French historical figure Joan of Arc. Jeannette is produced by 3B Productions and Arte.
Contact Luxbox festivals@luxboxfilms.com
Just To Be Sure (Fr)
Dir: Carine Tardieu
Tardieu's third feature, following La Tete De Maman (2007) and The Dandelions (2012), similarly mines the comedy that surrounds dysfunctional families. It stars Francois Damiens (OSS 117: Cairo, Nest Of Spies) as Erwan, a 45-year-old man who discovers the biological father he only just found out about also sired Anna (Cécile De France), the woman with whom he recently fell in love. The film is produced by Kare Productions, SND and France 2 Cinema, with Belgium's Umedia. SND is releasing in France.
Contact SND Groupe M6 sales1@snd-films.fr
Let The Sunshine In (Fr)
Dir: Claire Denis
Opening Directors' Fortnight, the latest film from prolific French filmmaker Denis is adapted from Roland Barthes' 1977 book A Lover's Discourse and stars Juliette Binoche as a divorced Parisian artist looking for love. Gérard Depardieu, Bruno Podalydes and Josiane Balasko co-star. Denis has played in Cannes twice before, with 1988 Competition title Chocolat and Bastards in Un Certain Regard in 2013. Olivier Delbosc's Curiosa Films produced Sunshine, which Directors' Fortnight artistic director Edouard Waintrop has described as "a radical change in tone for Denis".
Contact Films Distribution info@filmsdistribution.com
Lover For A Day (Fr)
Dir: Philippe Garrel
Prolific filmmaker Garrel bows his latest work in Directors' Fortnight, two years after his drama In The Shadow Of Women opened the section. Set in contemporary Paris and shot in his trademark black-and-white, the film stars the director's daughter Esther Garrel as a recently dumped 23-year-old woman who returns to live with her father (Eric Caravaca), only to discover he is dating a woman her age (Louise Chevillotte).
Contact SBS International contact@sbs-distribution.fr
Marlina The Murderer In Four Acts (Indo-Fr-Malay-Thai)
Dir: Mouly Surya
Indonesian filmmaker Surya follows her award-winning sophomore feature What They Don't Talk About When They Talk About Love with this drama about a young woman embarking on a journey of redemption after she kills several members of a gang that attacked her. Marlina was selected for Busan's Asian Project Market in 2015, and Cannes' Cinefondation l'Atelier last year. Malaysia's Astro Shaw, Singapore streaming service HOOQ and Thailand's Purin Pictures have recently boarded the project, which is produced by Indonesia's Cinesurya and Kaninga Pictures, and France's Shasha & Co.
Contact Asian Shadows contact@chineseshadows.com
Mobile Homes (Can-Fr)
Dir: Vladimir de Fontenay
Shot on location in Ontario, Canada, de Fontenay's film is adapted from his 2013 short, which picked up first prize at NYU Graduate Film School's Wasser Awards and the National Board of Review award, among others. The feature, which stars UK actress Imogen Poots as a young mother torn between her charismatic, dangerous boyfriend (Callum Turner) and making a new life for herself and her young son in a mobile home community, is a Canada-France co-production between Madeliene Films, Incognito Films and Lithium Studios Productions.
Contact Chantal Chateauneuf, Mongrel Media chantal@mongrelmedia.com
The Nothing Factory (Por)
Dir: Pedro Pinho
This comedy drama, shot on 16mm and featuring the occasional musical number, is the feature debut of Portuguese cinematographer Pinho. Produced by Joao Matos and Jorge Silva Melo for Portuguese outfit Terratreme, the film features both professional and non-professional actors and follows a group of factory workers who go on strike in an attempt to block the relocation of their workplace by its owners.
Contact Memento Film International sales@memento-films.com
Nothingwood (Fr)
Dir: Sonia Kronlund
Having co-written the screenplay for Thomas Gilou's Locarno Golden Leopard winning Rai (1995), Kronlund makes her feature debut with this documentary profile of Salim Shaheen, a prolific and popular Afghan actor-director-producer who has made more than 100 films in the past 30 years in his wartorn country. The film received funding from the Ile-de-France region's Support Fund for Film and Audiovisual Technical Industries, and is produced by Gloria Films Production and Made in Germany Filmproduktion. Pyramide will distribute in France as well as handle international sales.
Contact Pyramide International sales@pyramidefilms.com
Patti Cake$ (US)
Dir: Geremy Jasper
US director Jasper's debut feature had its world premiere at Sundance before being selected as Directors' Fortnight closing film. Patti Cake$'s subject matter is in line with Jasper's history as a music-video director, with the narrative following an overweight white New Jersey rapper as she struggles to escape her dead-end life and failed cabaret singer mother. The cast is led by Danielle Macdonald, Siddharth Dhananjay and Bridget Everett. Fox Searchlight acquired worldwide rights to the drama during Sundance.
Contact Christophe Mercier, Fox Searchlight christophe.mercier@fox.com
Pure Hearts (It)
Dir Roberto De Paolis
The feature debut of award-winning short filmmaker De Paolis, Pure Hearts is a love story about 18-year-old Agnes (Selene Caramazza) and 25-year-old Stefano (Simone Liberati), two youngsters from very different backgrounds — he is a car park attendant, she is from a deeply religious family. De Paolis also co-wrote the screenplay and produced with Young Films and Rai Cinema. The film received support from Italy's Ministry of Cultural Heritage and Activities and Tourism.
Contact The Match Factory info@matchfactory.de
The Rider (US)
Dir: Chloé Zhao
Zhao returns with The Rider, two years after her debut feature, Songs My Brother Taught Me, which won a raft of awards at festivals including Jerusalem, Mumbai and Sundance. The film follows a former rodeo star, played by real-life cowboy Brady Jandreau, who must rebuild his life after his skull is crushed in a riding accident. Zhao's own Highwayman Films produced, along with Bert Hamelinck and Sacha Ben Harroche of Caviar Films, and Mollye Asher.
Contact Protagonist Pictures info@protagonistpictures.com
West Of The Jordan River (Field Diary Revisited) (Fr-Isr)
Dir: Amos Gitai
For his latest, veteran Israeli filmmaker Gitai returned to the Palestinian territories for the first time since his 1982 documentary Field Diary, looking at the efforts of Israelis and Palestinians to overcome the consequences of occupation. West Of The Jordan River is a co-production between Nilaya Productions, Agav Films and France Televisions with the participation of CNC.
Contact Doc & Film International sales@docandfilm.com
Screen's Cannes guides: