Cannes to show TV series, Netflix original and VR installation.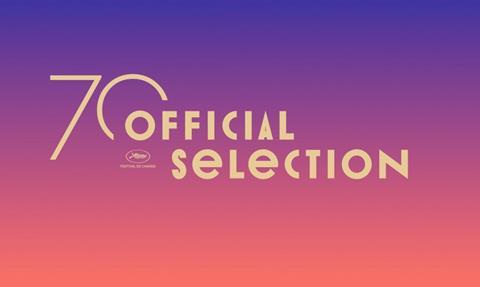 The Cannes Film Festival has revealed one of its most radical line-ups ever this morning in Paris.
Check out the full line-up HERE.
The high church of cinema and celluloid will screen two TV series, two Netflix originals and a VR installation as part of its line-up.
Alongside anticipated competition films from art-house heavyweights including Michael Haneke, Todd Haynes, Sergei Loznitsa, Hong Sangsoo, François Ozon and Lynne Ramsay will be Netflix's first original production: Bong Joon-Ho's Okja (below). The streaming giant also has The Meyerowitz Stories by Noah Baumbach in Official Selection – an acquisition it has labelled a Netflix original.
While Cannes artistic director Thierry Frémaux has previously resisted the lure of screening TV, a trend embraced by other major film festivals, this year Cannes will break with tradition to show the first two episodes of David Lynch's upcoming Twin Peaks series and episodes of Jane Campion's second season of Top Of The Lake.
The innovations don't end there. The festival also announced its first ever VR installation in Official Selection: The Revenant director Alejandro G. Inarritu's short Carne Y Arena.
Frémaux revealed 18 films in official competition but said this number would likely grow in coming days, as it would across other sections.
He said the festival had seen 1,930 films, a record number, and that as is customary, organisers were up until 3am making final decisions.
Among those films going to the wire to be ready in time is Lynne Ramsay's You Were Never Really Here, which Frémaux said is still not finished. He added that Ramsay has promised him the film will be ready in time.
Numbers, surprises
Among the line-up announced today were films from 12 women directors. Five of the 16 films in Un Certain Regard were by women but the ratio fell in competition to three out of 18.
A total of 29 countries made the cut, up from 26 last year, but notable absentees included China (though Frémaux said this could change in coming days), the Nordic region, Spain and India.
Russia and Eastern Europe was well-represented in the selection with Fremaux noting "a rebirth" in Russian cinema. As of Thursday there was only a small contingent from Latin America: Inarritu's Carne Y Arena, and April's Daughter by Michel Franco in Un Certain Regard.
The UK has often struggled for representation on the Croisette in years without a Ken Loach or Mike Leigh film. This year three UK films made the cut: Yorgos Lanthimos's The Killing Of A Sacred Deer and Ramsay's drama, both in competition, and How To Talk To Girls At Parties from John Cameron Mitchell, playing out of competition.
Nine first films were annouced.
Among surprises were Arnaud Desplechin's Ismael's Ghosts being selected as the opener. Rumours were circulating in media circles this morning that Michel Hazanavicius, director of widely tipped opener Le Redoubtable (pictured above) preferred not to open the festival.
Meanwhile, Frémaux confirmed that he hadn't seen Abdellatif Kechiche's unfinished coming-of-age tale Mektoub Is Mektoub.
Also notably absent was a big-budget US star vehicle in the mould of Mad Max: Fury Road or The Great Gatsby, types of films which in the recent past have opened the festival or received special screenings.
"Historic backdrop"
Cannes festival president Pierre Lescure described the festival's 70th edition as taking place against a "historic backdrop" given its anniversary status and proximity to France's presidential elections.
He quipped that he hoped US president Donald Trump's unpredictable behaviour wouldn't overshadow the event, which he said would follow the same security procedures as last year with national and regional forces assisting festival organisers.
The Cannes president also said organisers would be keeping a "watchful" eye on the agenda of the fledgling Cannes series festival, which is due to launch next April.
"We'll be watchful of the agenda," he commented. "There shouldn't be overlap. It's a situation that seems surrealistic: three-four TV festivals in France".