Artistic director jumped at chance to premiere My Golden Years.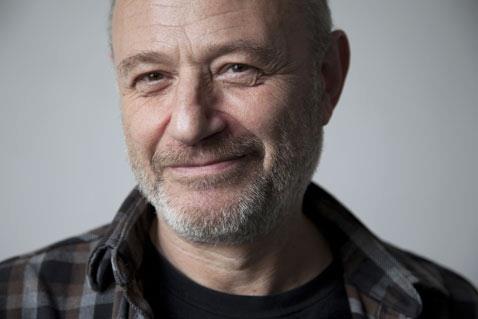 Directors' Fortnight Edouard Waintrop has revealed he jumped at the chance to premiere Arnaud Desplechin's My Golden Days at the parallel section's 47th edition (May 14-24), describing it as the French filmmaker's best work to date.
"When you see films like those of Desplechin and Garrel, you don't think twice, you invite them immediately," Waintrop told ScreenDaily after the line-up announcement on Tuesday, also referring to Philippe Garrel's In the Shadow of Women.
Both films – and in particular My Golden Days – had been tipped for a slot in Official Selection.
Waintrop would not be drawn on the fact they had ended up in Directors' Fortnight.
"Why weren't they selected elsewhere? Ask 'elsewhere'," he said.
"My Golden Days represents Arnaud Desplechin's best work to date and it's rather incomprehensible that it's not 'elsewhere' but that's not my problem. The film is an example of how an experienced filmmaker, now in his 50s, can still make something fresh and new later on in his career," said Waintrop.
The non-competitive Directors' Fortnight was founded in the wake of the student protests of 1968 in opposition to Official Selection.
In its early years, it was viewed at an upstart section and was often odds with the main festival. In recent years, however, relations have been amicable although some suggest tensions are running high this year.
The choice of In the Shadow of Women, said Waintrop, as the opening film also made perfect sense given Garrel's long-relationship with Directors' Fortnight, going back to the first edition in 1969.
"Garrel is also one of the founders of Directors' Fortnight. He was present at the first edition in 1969 with his first film. Even if he is well known, In the Shadow of Women stands out from his previous filmography. He returns to past leitmotifs — an artist and the women around him. The point of view is very different - he stands up for the women over the men, including himself. It's a new film for him. He has his place with us, even if he could have gone elsewhere too."
There had been rumours that the UK's Terence Davies Sunset Song was in the running to premiere in the selection but Waintrop would not comment whether the film had been considered.
Other films by established directors premiering in the selection this year include Jaco Van Dormael's comedy The Brand New Testament, his first feature since the ill-fated 2009 picture Mr Nobody; Nabil Ayouch's Much Loved, about three Marrakesh prostitutes, and Michel Gomes' three-part Arabian Nights.
The latter picture – consisting of three, two-hour films – will screen over three days.
"That is Miguel's wish — and we understand this because the films have very different tonalities. The first is more realistic and alludes to contemporary Portuguese politics and society with humour; the second is darker and delves into the economic crisis through the experiences of people living in a tower block and the third, is the strangest, a hybrid of fantasy and reality," said Waintrop.
New Talent
Directors' Fortnight has traditionally been the home of upcoming directors and quirkier fare. There was concern in some quarters that the inclusion of so many well-known directors would shut new talent out.
Waintrop dismissed this suggestion saying there were four first works: Jacques Audiard screenwriter Thomas Bidegain's The Cowboys; Deniz Gamze Erguven's Mustang; Magnus von Horn's The Here After; and Chloé Zhao's Songs My Brother Taught Me.
Referring to Swedish director von Horn as an example, he said: "There are plenty of youngsters. We've got four first films and plenty of works by less know directors. The Here After, for example, is by a Swedish director [Magnus von Horn], who studied film in Lodz and is currently living in Varsovia although the film is shot in Sweden. He is well-known in the short film scene and in festivals, such as that of Angiers Premiers Plans, looking at emerging talent."
Waintrop admitted there were fewer women in the selection than he had originally hoped for, hinting that some of the female-directed titles he had made a bid for had gone to Official Selection.
"I thought it was going to be a great year for women at but then fate decided otherwise and they went elsewhere," he noted.
There are just two female-directed features – Chilean Marcia Tambutti Allende's Beyond My Grandfather Allende, a personal documentary about the grandfather Salvador Allende, and American Chloé Zhao's Songs My Brothers Taught Me although women are more present in the short and medium length selection.
Zhao's Songs My Brothers Taught Me – set against the backdrop of an Indian reservation – is one of two films in Directors' Fortnight, produced by Forest Whitaker, alongside Rick Famuyiwa's Dope, which is executive produced by Puff Daddy and Pharrell Williams.
Waintrop did not know whether any of them would be in attendance: "We would love Forest Whitacker to come not least because he is also the producer of a second Directors' Fortnight title Songs My Brothers Taught Me. Whether Pharrell Williams will come — that's another question. Of course —we'd love to see him."