Drama starring Adam Driver clocked the second highest score of the year.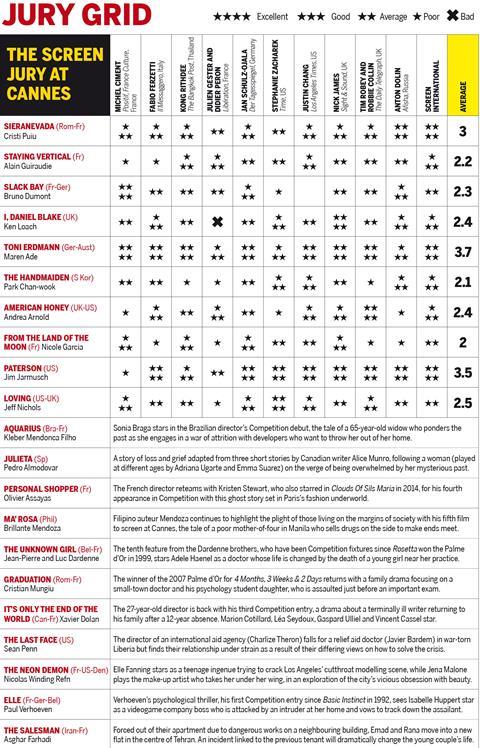 On day seven of Cannes Film Festival, Jim Jarmusch's Adam Driver-starring Paterson scored an impressive 3.5 out of a possible four.
The film scored a remarkable eight top-ratings of four, and was only held back by ratings of one-star and two-stars from France's Michel Ciment and Julien Gester/Didier Peron.
The other debutant on the Grid was Jeff Nichols' Loving, which attracted a four-star rating from the US's Stephanie Zacharek and a solitary star from Julien Gester/Didier Peron.
Overall, the film aggregated 2.5, placing it middle of the pack.
Marking the halfway point of Screen's Cannes 2016 Jury Grid - with 10 films now reviewed out of a possible 21 - Cannes is shaping up to be a vintage year, with both Paterson and table-topper Toni Erdmann clocking some of the highest scores recorded.