"I don't perceive the Palme d'Or given to a film that is then not seen on the big screen," says director.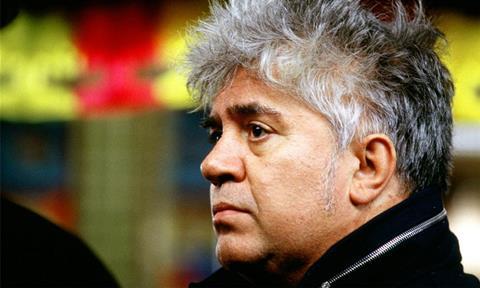 Spanish director Pedro Almodovar, president of the Cannes Film Festival jury, has read out a feisty, prepared statement about SVOD platforms at the jury press conference.
The iconic director said he does not "perceive the Palme d'Or given to a film that is then not seen on the big screen."
Netflix's inclusion in the lineup has dominated headlines since festival head Thierry Fremaux made the surprise announcement of their entry last month.
Following pressure from local exhibitors, festival organisers last week unveiled a new requirement for competition films to have a commitment to traditional theatrical distribution if they are to be considered for Cannes selection.
Netflix CEO Reed Hastings hit back with a post on Facebook, saying: "The establishment [is] closing ranks against us."
However, Netflix has subequently confirmed that competition entry Okja will have a theatrical release in some markets and the same could happen for its second Cannes entry The Meyerowitz Stories. Neither are currently due be released theatrically—- in France, however.
Statement
Almodovar praised platforms for their enriching contributions but said that "these platforms should not take the place of existing forms like the movie theatres."
"They should under no circumstances change the offer for spectators," he said in the Spanish statment. "The only solution, I think, is that the new platforms accept and obey the existing rules that are already adopted and respected by the existing networks."
"I personally don't perceive the Palme d'Or, or any prize, given to a film that is then not seen on the big screen. All this doesn't mean that I am not open or celebrate new technologies and opportunities, I do."
"I'll be fighting for one thing that I'm afraid the new generation is not aware of. It's the capacity of the hypnosis of the large screen for the viewer."
Will Smith defends Netflix
Actor Will Smith, also on the jury, offered a different perspective on Netflix, with whom he has upcoming movie Bright.
The actor said his children watch Netflix and go to the cinema multiple times a week.
"I see very little cross between going to the cinema and watching what they watch on Netflix in my home," he said.
"Netflix has no effect on what they go to see in a movie theatre. They are two different forms of entertainment. With Netflix they get the benefit of watching what they never would have seen.
"There are movies that aren't on a screen within 8,000 miles of them. They get to find these artists and look them up online, the whole underground world of artists. Netflix has done nothing but broaden my children's global cinematic comprehension."
The heavyweight jury also comprises Jessica Chastain, Paolo Sorrentino, Maren Ade, Park Chan-wook, Fan Bingbing, Agnes Jaoui and Gabriel Yared.