French actress and long-time Alain Resnais collaborator to preside over jury to select the best first film presented at the 68th Cannes Film Festival.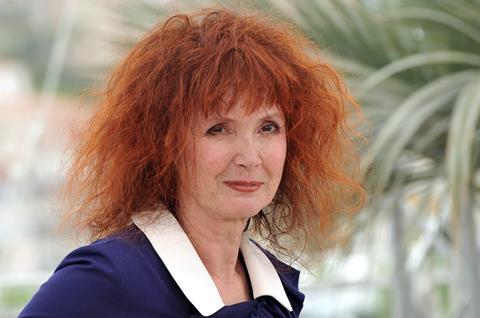 Sabine Azema has been named president of the Caméra d'or Jury at this year's Cannes Film Festival (May 13-24).
The jury selects the best directorial debut presented in Official Selection (In Competition, Out of Competition and Un Certain Regard), Critics' Week or Directors' Fortnight, which this year represents 26 films.
French actress Azema, who won her first César in 1985 for Bertrand Tavernier's Cannes Competition title A Sunday in the Country, follows in the footsteps of Bong Joon-Ho, Gael García Bernal, Carlos Diegues and Nicole Garcia.
Azema is known for her nearly three-decade collaboration with director Alain Resnais for whom she has performed as the tragic heroine in Love Unto Death (1984), then in Mélo (1986) for which she was awarded her second César.
Other Resnais films in which she has performed include Smoking / No Smoking (1993), Same Old Song (1997), Not on the Lips (2003) and Private Fears in Public Places (2006), as well as Wild Grass (2009) and You Ain't Seen Nothing Yet (2012), both selected in Competition at Cannes. Her most recent roles include Resnais' 2014 Berlinale film Life of Riley (2014) and upcoming feature Cosmos, from Possession director Andrzej Zulawski.
This year's Camera d'or jury comprises director Delphine Gleize, actor Melvil Poupaud, Claude Garnier representing the AFC (French Association for Cinematographers), Didier Huck, representing the FICAM (Federation of Cinema, Audiovisual and Multimedia Industries), Yann Gonzalez, representing the SRF (Society of Film Directors) and Bernard Payen, representing the SFCC (French Union of Cinema Critique).
Previous recipients of the Caméra d'or include Jim Jarmusch, Mira Nair, Naomi Kawase, Bahman Ghobadi and Steve McQueen. In 2014, the award went to the French film Party Girl, which played in Un Certain Regard.
The winner will be announced at Cannes' Awards Ceremony on May 24.