EXCLUSIVE: Anick Poirier has bulked up Seville International's Cannes slate and will commence talks with buyers on the drama from Sophie Deraspe.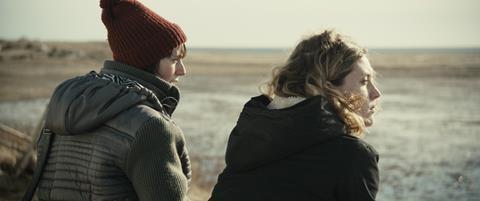 The Wolves (Les Loups) stars Evelyne Brochu from Orphan Black as a young woman who sparks mistrust among the villagers when she arrives on a Canadian island where the annual seal hunt is in full flow.
The Canada-France co-production hails from Athénaise and Quebec's Association Coopérative de Productions Audio-visuelles and will screen in the Marché on May 18.
One year after Seville International launched under the eOne umbrella the sales company heads to the Croisette with a prestige slate that includes Xavier Dolan's upcoming family drama It's Only The End Of The World.
Marion Cotillard, Vincent Cassel, Léa Seydoux, Nathalie Baye and Gaspard Ulliel star. Diaphana/MK2 will distribute in France.
The French-Canadian wunderkind will commence shooting It's Only The End Of The World later this month after he completes his duties on the Competition jury. Seville collaborated with Dolan on Cannes 2014 selection Mommy.
The slate includes Andrew Cividino's Critics' Week selection Sleeping Giant.
Screen understands there may be one further addition.