Films from Dubai, Guadalajara and Buenos Aires among line-up.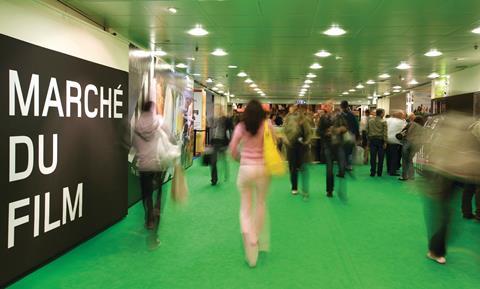 The Cannes Film Festival's Marché (May 13-25) is to host films from the Dubai Film Market and Mexico's Guadalajara festival among its works-in-progress line-up.
Run in collaboration with regional film festivals and markets from around the world, the post-production projects are screened to sales agents, distributors and festival delegates in Cannes, with filmmakers giving a 10-15 minute introduction before excerpts from their films.
Partners for the three showcases this year are the Dubai International Film Festival and market, the Buenos Aires Festival of Independent Cinema (BAFICI) and the Guadalajara International Film Festival.
Titles to be screened under the Dubai Film Market Goes to Cannes banner hail from Palestine to Tunisia:
The Curve (Jordan)
Dir: Rifqi Assaf
Pro: Rula Nasser
Medina (Palestine/Denmark)
Dir: Omar Sharqawi
Pro: Rula Nasser
Borders Of Heaven (fka A Full Moon Night) (Tunisia)
Dir: Fares Naanaa
Pro: Habib Attia
The Other Side Of November (Lebanon/Canada)
Dir/pro: Maryanne Zéhil
3,000 Nights (Lebanon)
Dir: Mai Masri
Pro: Sabine Sidawi
The Guadalajara Goes to Cannes: Five Films from Latin America strand will include the following films and further entries to be added at a later date:
Almacendados (Mexico)
Dir: Jack Zagha
Pro: Elsa Reyes (Zensky Cine)
El Peluquero Romantico (Mexico)
Dir: Iván Ávila Dueñas
Pro: Ozcar Ramirez (Arte Mecanica)
Los Parecidos (Mexico)
Dir: Isaac Ezban
The Marché will also be presenting, in tandem with BAFICI, the Buenos Aires Lab Goes to Cannes: Five Films from Latin America showcase. Titles are to be announced in the coming days.