Territory aims to forge stronger ties with five territories here in Cannes to boost co-productions.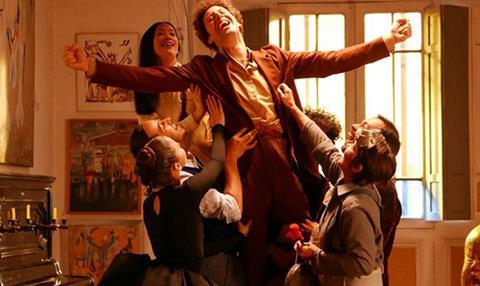 The Chilean contingent at Cannes Film Festival has been staging meetings to forge stronger ties with counterparts in Argentina, Brazil, Italy, Belgium and Croatia.
While Chile – represented by Pablo Larraín's Competition selection Neruda and Alejandro Jodorowsky's Directors' Fortnight entry Endless Poetry [pictured] – already enjoys co-production agreements with Argentina, Brazil, Venezuela, Canada, Italy and France, it has been setting up development lines.
Martín Rodríguez, executive secretary of the Council For The Audiovisual Industry (CAIA), announced a $100,000 fund to back two projects involving Chile and Argentina and another $100,000 fund for a project between Chile and Brazil.
The objective is to give the minority country in a project access to funds it might not otherwise have secured.
"It's an initiative that Argentina and Brazil already had between one another and it's working for them, that's why they wanted to implement it with us," said Rodríguez.
Eduardo Novelli, international advisor to Brazil's national cinema agency ANCINE, said he saw Chile as "a natural partner", adding that "even though [collaboration] already exists in films like Violeta Went To Heaven or Absence, it may generate much more joint work.
INCAA president Bernardo Bergeret also hailed the outreach by Chile, adding: "For us, Latin American co-production is a very important objective."
Chile announced a new project co-development deal with Italy, represented by Chiara Fortuna, General Director of Cinema of the Ministry Of Goods, Cultural Activities, And Tourism of Italy.
Efforts are ongoing to establish new co-production ties with Belgium, Croatia and Germany.