The support body attends Cannes this year promoting 31 companies as well as Cesar Augusto Acevedo's Critics' Week entry Land And Shade (La Tierra Y La Sombra) and João Paulo Miranda Maria's short Command Action.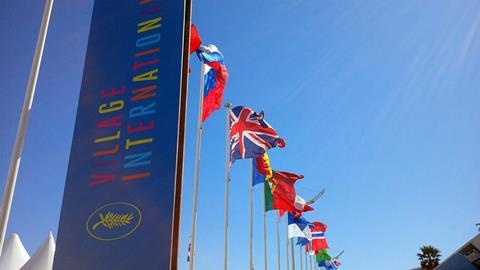 Cinema do Brasil – a partnership between the São Paulo's Audiovisual Industry Guild and the Brazilian Trade and Investment Promotion Agency – will champion among other things the Pitching Training sessions.
South African producer and director Stefano Tealdi will lead the sessions on May 15 and presented similar sessions earlier this year through The Art Of Pitching workshop in Brazil.
Cinema do Brasil will promote two co-production meetings with Quebec and the Netherlands on May 17 and 18 and host a lunch on May 18 in partnership with the Ontario Media Development Corporation to honour six producers from Brazil and Canada.
Officers from ANCINE, the National Cinema Agency Of Brazil, will issue a statement on co-productions with Latin American countries at a reception on May 18.
As always, Cinema Do Brasil will announce details for the upcoming applications cycle for its annual International Distribution Support Award.
"As Brazilian productions are now quite mature, diversified and recognised for their artistic quality, our main objective in our tenth consecutive year participating at the Marché Du Film is to provide consultancy to our associates in pitching and promote co-production and networking meetings," said Cinema Do Brasil CEO André Sturm.